6 UX design strategies for creating a seamless payments experience
With the meteoric rise in mobile apps and other smartphone technology over the past decade, User Experience (UX) design has become a critical tool in ensuring your members can easily access, navigate, and enjoy your credit union's digital ecosystem. 
UX design encompasses far more than the aesthetics of your digital products. It's about creating an experience that delights the end-user of that product. This is vitally important, since 94% of the factors that affect a user's first impression of your product are design-related.
Let's say your member logs on to your website, mobile app, or payment portal to make their auto loan payment. The sign-in process is a breeze, and the layout of your site is pleasing. They're able to make their payment, and a payment confirmation immediately appears on their phone or inbox. This user is more than likely going to leave with a positive impression of your credit union. 
On the other hand, not having an intuitively designed payments system can be a major roadblock for your credit union. If your member logs onto your website or payment portal, can't find where to login, has a hard time navigating your platform, gets bombarded by irrelevant pop-ups, and has a payment confirmation that arrives an hour late, they're going to feel frustrated—and this feeling will probably direct their overall opinion of your institution. 
Did you know that a single bad experience on a website makes users 88% less likely to visit the website again, and 70% of customers abandon purchases because of a bad user experience? Furthermore, nearly 40% of users will stop engaging if they find the content or layout of a website unappealing or cumbersome. 
In this article, we'll lay out six helpful UX design strategies your credit union can employ to help ensure your digital payment experience delights your members.
Keep it Simple and Intuitive
An overcrowded website that is difficult to navigate will overwhelm your user, which can lead to frustration. This negative user experience often translates to feelings of frustration with your entire institution on the part of your borrowers. Don't pack your website or online portal with too many graphic or text elements. Instead, stick to a coherent aesthetic that supports your brand. When your user navigates from page to page on your site, you want them to have a sense of continuity. 
According to The Financial Brand, 39% of consumers use mobile apps as the primary source for banking (vs the 32% who use desktop computers). There is no doubt that mobile interactions have eclipsed desktop interactions and will only continue to grow.
Did you know that 80% of users will abandon a mobile site if they have a bad user experience, and mobile users are 5X more likely to abandon a task if the site isn't optimized for mobile?
Optimizing your digital environment for mobile users is not as straightforward as reducing the screen size to fit a smaller window. Other constraints that impact mobile UX design include screen size, storage constraints, on-screen controls and navigation, operating from a single window, and even how people hold their phones. 
Here are some additional UX design strategies for optimizing your mobile experience from UX design expert, Shane Ketterman: 
Design for every user and every type and size of a mobile device
Design for all the various ways people work with their devices
Consider that users prefer to touch the center of their screen in most cases
Place key actions in the middle half to two-thirds of the screen
Make sure fingers and thumbs don't obscure content
Selectable items should be large enough to be tapped on comfortably
Create an Inviting Digital Environment
When designing page elements, stick to a color palate that is inviting—flashes of neon color might get your users' attention, but it will only serve to stress them out. You want to make sure your site has plenty of white space for your user's eye to settle on between relevant information. Use consistent fonts, and make sure other elements such as buttons and icons support the intuitive navigation of your site.  
Leverage Data Effectively
It isn't sufficient to merely release an experience "into the wild" and hope it does well; rather you must put a plan in place to define and measure success. 
The first step in the process is answering the question: what does success look like? Know what you are trying to achieve to drive design and UX improvements. In other words, what are your Key Performance Indicators (KPI's) and underlying operational metrics? These could include: 
Conversion rate 
Click-Thru rate
Bounce rate
Customer satisfaction scores
Time spent on page
Next, you'll want to ensure that your digital experience is tagged appropriately so you have access to the necessary data to measure the member journey. 
Finally, analyze the data, focusing on friction points that will add the most value to your success metrics. Are your click-thru rates dropping? Does one particular field or page cause confusion for new members, and is that contributing to higher digital journey abandonment rates? This approach will not only lead to happier customers (and therefore greater revenue), it will also create opportunities for cost savings, as fewer people will have to call and talk to a phone representative to accomplish a simple online task. 
Your members don't want any surprises when it's time to make a payment. Be transparent about transfer times and fees, and set clear expectations for how much time your members will need to spend to complete a transaction. If your site is experiencing a problem, make sure your members are immediately informed about any delays or wait times. 
Ensure Accessibility for All Users
Web accessibility is meant to ensure that websites, online tools, apps, and other digital technology is designed so that people with disabilities can use them. According to Essential Accessibility, "While there is no formal federal prescription on exactly what you need to do [to ensure the accessibility of your site], the best practice is to make your website conform to WCAG 2.1 AA. WCAG 2.1 AA basically amounts to 50 things you can do to improve the accessibility of your website, or mobile app."
Creating a seamless payments experience is particularly important for your indirect borrowers whose only interactions with your institution often occur in your digital environment. You want them to be so impressed with the intuitive feel, easy navigation, and pleasing aesthetic of your online ecosystem that they will be interested in exploring your environment further when you engage them to offer other products and services. 

Want to learn more about how building a relationship with your indirect borrowers can potentially increase the profitability of your indirect lending portfolio? Read our free whitepaper, Digital Payments Solutions to Delight Your Indirect Borrowers.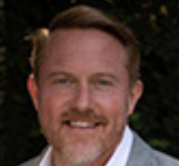 James Patrick is head of Risk Products at SWBC, and is leading the effort to bring to market a new portfolio of solutions that protect clients in a complex, evolving ...
Web: https://www.swbc.com
Details