7 deadly sins of mortgage marketing
How does your mortgage production look? You forgot about how competitive the purchase market is didn't you? It's time to get out of the rut you're in and start fresh. Review these seven "sinful mistakes" that credit unions are still making and refresh your marketing plan. 
Mortgage products are not on the first page of your website. The more clicks it takes to get to the mortgage application, the less likely the member will apply. If its front and center and the member gets to the tools, information, calculators and the application they will actually submit some form of application. Even if it's not complete, it's at least a solid lead to call on.
You assume your members know you offer home loans. Yep, that's right. Your credit union in fact, has members that don't have a clue you offer home loans. It's just another product on the long list of items and it gets pushed around and less focused on. Really though, it should be a primary focus. It's income potential for your credit union. It offers enhanced loyalty and longevity for your member relationship – if you have their mortgage most likely you have their other products. Most important though, it prevents the big banks from soliciting them for other financial products. Enough said, if they don't know you offer them because you haven't focused on it, then you are losing members to the lender that gets their mortgage.
You don't tell them you offer retained servicing. This retained servicing thing is a big deal. Members may not understand the technical name for it, but they will understand that they won't have their loan servicing sold again and again, that they will know who to call and where to send payments, and they most certainly will understand that keeping their loan in one place means less confusion. Your advertising should explain this great feature of mortgage lending and that your credit union offers something special.
You don't prospect your current member list. Now we have to be careful here. You can't just slice and dice your member list and solicit whoever you want. Remember, we've got a little thing called equal housing we have to consider. However, not soliciting your current member list would be a loss for sure. They are going to marry and divorce, have children and retire, and they are going to need another mortgage at some point in their life. Don't forget that your member list is a wealth of prospecting to be had. Use it and use it well.
You don't use home loans as a way to bring in new members. Mortgages are one of those golden products – the more special and unique the offer, the more the general public want it. Mortgages are not all black and white. There are various products to offer, special programs with incentives, and don't forget the genuine member service you offer. If you've got the golden ticket, let it shine to everyone in your charter and watch your membership grow.
You haven't educated your staff. No one knows your members better than your front-line staff. They see and talk to various members regularly. They know about their daughter's divorce. They know about the member's neighbor who is retiring and looking for a smaller place. And, they know who is going to be putting their house up for sale. So, don't forget to train your staff to "sell" the product too. A simple mention to a member can bring in your next lead.
You limit your marketing schedule or worse yet, you don't have a schedule. It is important to cover all the products you have to offer and it is essential to your team that you support all faucets. However, marketing your product once every 12 months on a rotation isn't going to cut it. Each member needs to know the moment they think of buying or refinancing a home – Credit Union. How do you do that? You make sure they hear, read, or see it again and again. Consistent messages to all of your audience mediums will remind them you've got it all. Set your goal, prepare, implement, and watch the growth.
 In a purchase money market, nothing is more important than marketing and marketing well. Get the message out and be one of the few lenders your members can count on.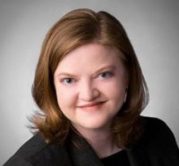 Alison Barksdale is the Assistant Vice-President of Marketing for CU Members Mortgage and has worked in the field of marketing since 2000. Her various positions within the field of marketing ...
Web: www.cumembers.com
Details