7 ways your credit union website RFP may be flawed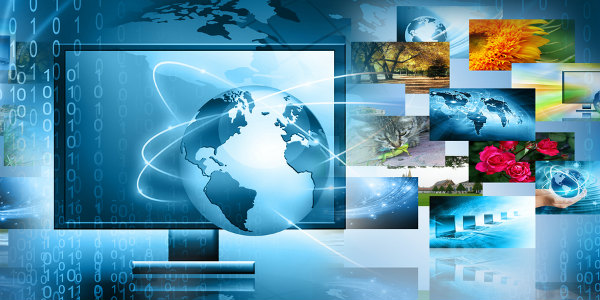 When we received a flurry of website RFPs at the end of 2013, I saw a troubling trend with all of them. They focused on a list of tactical such as CMS functionality, mobile compatibility, design styles, etc.
None of the RFPs focused on an external consumer needs nor addressed three common credit union business goals and objectives:
1. Lower the total cost of acquisition of new members
2. Increase product adoption and profitability of current members
3. Operate more efficiently in a humanized digital economy
From my perspective, designing and developing a new website can be a huge undertaking and is just as important as, if not more so than, building a new branch.
Here are seven ways credit unions can shift their perspective of their website in the initial planning stages, long before an RFP is ever created.
1. The RFP was nothing more than a tactical wish list for what the credit union wanted.
For the most part, it appeared the RFPs reflected a wish list that marketing compiled by reviewing other websites. And a large majority of these proposals did not mention the needs or wants of other departments. But most importantly, there was no mention about what was important from a member or consumer perspective.
Tip: When designing and developing a new website, keep the end user in mind with surveys, focus group or UX studies. What are their goals and objectives? How do they align with the credit union's goals and objectives?
2. The website is viewed as a cost as opposed to an investment in a digital asset.
In the past, many credit union websites have been nothing more than a online brochure that provided a way to login to online banking while linking to numerous third party applications.
However, when properly planned as as part of a larger digital marketing and lead generation system, a website can be a digital asset for the credit union, providing a return on both investment and insight needed in a humanized digital economy.
Tip: Consider the business impact a new website can have on a credit union's bottom line through multiple lenses including lead generation, lead nurturing, conversion, onboarding, cross-selling and referring.
3. We want to see a mockup of the proposed site.
Before credit unions even begin to think about the graphical design, the goals of the website need to first be clearly defined. Without these objectives in mind, providing a mock up would be a fruitless endeavour.
And even once the goals are clear, from our experience, the design process begins with wireframes. User functionality is then tested through an interactive grayscale wireframe. Finally, the graphical design can begin as the framework of the site has been thoroughly vetted.
Tip: Think beyond the visual design of a website. Take time to carefully plan the UX through wireframes, prototyping and testing. Start this process with key stakeholder interviews both inside and outside of the credit union along with user testing on the current website.
4. There is no mention of usability testing, information architecture or a strategic review of the current website, systems and technology currently in place.
If a credit union is simply looking to repurpose the same content, framework and infrastructure of the old website for the new one, then the project is nothing more than a facade upgrade.
Both analytics and usability tests of how users interact with the current site will provide understanding into how the new website should be planned, designed, structured and built.
Tip: Review your current website's analytics to help improve the process of capturing and converting leads overtime through the new site.
5. We assume the current website copy could just be pasted into a new design.
Copying and pasting content from the old website to a new website provides no real advantage. There is great opportunity to refresh and update the content so it provides value to the member and is more than a list of commoditized features.
Tip: If you're investing in a new site, think about how developing a content marketing strategy can can generate and convert leads.
6. Please no emails or phone calls.
Providing an accurate quote for a website that plays a central role in a credit union's digital lead generation system most likely will require additional discovery and planning beyond responding to an RFP.
However, sometimes credit unions clearly states that they will not accept phone calls or emails for further discussion about the RFP. This tactic can actually waste a credit union's resources as they must now work through multiple RFPs in what becomes a game of comparing apples and oranges.
Tip: Prepare a pre-website RFP planning phase or workshop to provide additional data, insight, goals and objectives. A digital discovery and planning session from an outside partner may help provide additional perspective.
7. There was no talk of budget, or if there was, it was often a number pulled out of thin air.
Often times there are two camps when it comes to a credit union's website budget. The first camp is one who has not yet set a budget but will wait to do so once they receive multiple RFPs. The second camp is one who has set a budget but has arbitrarily pulled a number out of thin air.
Consider the impact the website has on bottom line business goals when establishing a budget. In addition, I strongly recommend allocating funds for enhancements and refinements based upon the ongoing analysis of analytics and data.
Compare the budgets spent on building a physical branch to that of building a digital asset required for continued lead generation in a humanized digital economy.
Tip: A digital discovery and planning session may provide additional perspective to help frame the budget needed for a credit union's new website.
JAMES ROBERT LAY is one of the world's leading digital marketing authors, speakers, and advisors for financial brands. As the founder and CEO of the Digital Growth Institute, he ...
Web: https://www.digitalgrowth.com
Details