8 ways to add revenue for your online business in 2021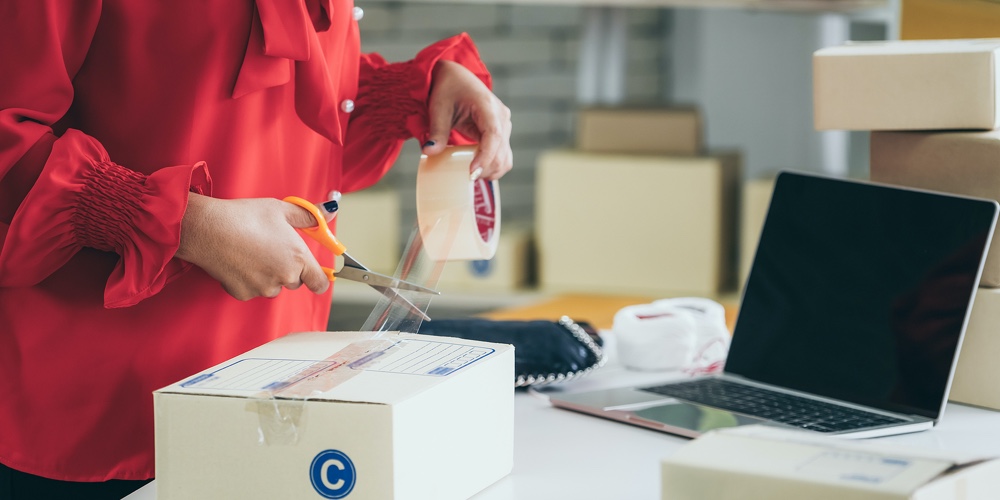 Needless to say, the year 2020 took an unexpected turn. Many businesses, both big and small, we're forced to close while others transitioned online. Although e-commerce provided a way for these businesses to continue operations, the pandemic still wreaked havoc on the global economy, affecting millions of people. Whatever your company went through, we hear you, and we want you to recover and prosper in 2021.
The key to growing your business and generating more revenue is getting as many people to know about your brand and converting it. With the help of SEO services, your online store can rank no.1 in search results for keywords related to your products or services. This can help increase your online visibility, get quality leads, and boost your conversion rate. If you want to add revenue for your online business this 2021, here are the different methods you should try:
How to Increase Online Revenue in 2021
Listen to Your Target Audience
Now that every business is going online, competition is more challenging than ever before. But this doesn't mean that your company can't thrive and dominate your niche. Technology has leveled the playing field, allowing SMBs to reach their target audience without spending millions on advertising.
Today, you can post photos of what you're selling online and share it with your network of friends or to communities. There are also Facebook Ads, Google Ads, influencer marketing, and so much more. This is a great opportunity you should take advantage of. But it would help if you also kept in mind that the rest of your competitors are probably using the same platforms and doing the same things as you. So it would be best if you positioned yourself uniquely so that people can distinguish you from your competitors.
To do this, you need to listen and understand your target audience. Ask your target audience about their buying decision process, what factors help them decide which store to purchase from, and more. It will help you create solutions and strategies that will address their needs effectively. Something that your competitors might not be able to provide.
Optimize Your SEO
The Google algorithm is ever-changing, so you always need to be on the lookout for updates to stay on top of SERPs. Otherwise, your competitors will get ahead of you, and your website will get lost in cyberspace. One study revealed that 75% of online users don't look past the search results' first page. SEO is your best chance of driving organic traffic to your site and generating quality leads. If this isn't your forte, don't worry. You can hire SEO services, they can help make sure that your website is always on the first page of search results.
Here are the many ways you can optimize your SEO
Do a Site Examination: Check if your site has any broken links, duplicate content, or if it takes a while to load. These things can affect your ranking, so check both the technical and creative elements of your site.
Generate Better Keywords: Generate better keywords by understanding your target audience's journey into buying a product. Doing this will give you an insight into the keywords they'll likely use at each stage of the process. It would help if you also considered using high-volume, low competition keywords, and long-tail keywords. They usually have a higher conversion rate than regular keywords.
Build Backlinks to Your Site: Backlinks are important because they help determine whether your website is a credible source of information or not. The more backlinks you get, the more Google bots will think that you have the best to offer to web users. There are many ways to build backlinks to your website.
Don't Be Afraid to Automate
As your business grows, it can become increasingly difficult to manage relationships and complete an endless list of to-dos. Doing stuff takes time, and time is money. So, to add revenue to your online business this 2021, don't be afraid to automate. Doing this will help eliminate repetitive tasks, allowing you to be more productive. Plus, automation can generate 451% more qualified leads!
Focus on Producing Quality Content 
Producing quality, relevant content for your target audience can help increase your engagement rate. The more consistent you are at generating them, the more you establish your authority in your niche. It can also attract customers and help build trust with your existing customers.
Here are some tips on how to produce quality, relevant content consistently:
Create content for every stage of your buyer's journey: This is why understanding your target audience is significant. It will give you an insight into their queries, concerns, and problems they'll likely encounter at each stage. Doing this will allow you to address them proactively by creating how-to videos, product hack blog posts, and infographics.
It will allow you to proactively address them through blog posts, video content, or infographics.
Create long-form content: Long-form content is more likely to get shared because it usually contains more information. It also drives more traffic and gets more backlinks than average length articles.
Create various forms of content: To keep your target audience interested and engaged, you need to create content in multiple formats.  Make sure to create video content, blog posts, infographics, e-books, case studies, and more.
Stay Active on Social Media 
There are about 3.8 billion people active on social media. That's why it's the best platform to reach out to your target audience. Take advantage of this opportunity by staying active online. Post curated content that your target audience will love. It's also good to post behind the scenes to humanize your brand. Give your audience a sneak peek of what happens behind the camera or what goes on in the office. It's also a great avenue to engage with your target audience by responding to their comments and questions. Failing to respond can make your audience think that you're a snob. The moment your customers feel unimportant, they'll go rushing to your competitors.
Learn from Feedback and Reviews
Learn from your customer feedback, suggestions, and reviews. It will give you an insight into which areas you should improve on, how you can improve, and which practices you should continue. You should also make sure to put into action whatever you've learned from the feedback and suggestions. Not only will this help your business improve, but it'll also make your customers feel meaningful and happy. Keeping your buyers happy and satisfied is the key to customer retention and repeat business!
Encourage Your Customers to Leave Positive Reviews
Now that you know how to make your customers happy, ask them for a review! Positive reviews can help drive more traffic to your website. A study revealed that 93% of users are more likely to purchase from a store with positive reviews. It will help attract new customers and add revenue to your online business this 2021!
Invest in Strategic Relationships and Collaborations
If you want your business to grow and achieve new heights, you need to invest in strategic relationships and collaborations. Knowing the right people can open doors to opportunities you never knew existed!  For example, collaborating with an influencer in your industry can help you reach a new audience.
Try these different methods to help your business grow in 2021 and boost your revenue. You can also hire the SEO services to kickstart your journey to success!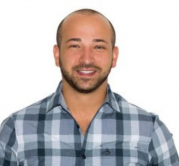 Shay Berman is the founder and president of Digital Resource, a full-service digital marketing agency located in South Florida. Shay's clear-cut approach to internet marketing has driven his clients' ...
Web: https://www.yourdigitalresource.com
Details