A 2019 quick guide to the global credit union movement
As the globe turns to face the coming of a new year, so moves forward the international credit union movement!
As we focus on supporting our own field of membership and fostering social responsibility to communities we serve, we are challenged to keep a pulse on the growing impact our movement has on millions around the globe and in communities that face similar challenges to our members. Whether here at home or in a seemingly faraway place, the challenge is the same: provide member prosperity through financial inclusion…packaged in a unique, special model of credit unions and cooperatives.
National associations, their credit union members, and lives of individuals have improved exponentially in the face of serious developmental barriers using collaboration via the cooperative model. But the question remains: how best to stay in tune with global cooperative developments and why?
There's an easy answer- stay connected with the World Council of Credit Unions and its Worldwide Foundation. In kicking off 2019, we've created an engagement calendar that serves as a singular resource to help you determine how and when to connect with the greater global credit union movement to gain a global CU perspective, train staff, or learn about innovative approaches to similar issues occurring globally that you may be facing at your credit union.
Three Events That'll Connect You to the International Credit Union Movement
Highlighting impact, sharing success stories, and spotlighting our donors has been an annual tradition and we continue that trend at the Haitian Embassy in Washington D.C. during GAC 2019! Ambassador Paul G. Altidor cordially invites you to immerse yourself in Haitian culture and cuisine, while learning about the power of collaboration between the World Council and Haiti through the Haiti HOME and Accessible Finance projects to grow a sustainable, affordable housing market, serving 536,000 middle to low income Haitians members.
Join us during World Council's Young Professional Exchange Program in Brazil and network with young leaders from financial cooperatives throughout the Americas. Attend SICREDI's 2nd Annual Youth Summit, a unique forum for exploring strategies that address the shared challenges facing credit unions today. Learn how SICREDI's powerful model for collaboration has expanded financial services and contributed to one of the fastest growing credit union movements in the world. Gain new perspectives on day-to-day operations during an immersion experience with colleagues working in similar roles at local credit unions.
While you might be tempted to just lay out by the pool the entire time, our World Credit Union Conference, hosted at Atlantis and in tandem with the Caribbean Confederation of Credit Unions will spotlight our work in the Caribbean CU system, while providing networking opportunities and engagement experiences that will offer a deeper dive into the growth, impact, and history of Caribbean credit unions. WCUC presents an engaging menu of keynote speakers and breakout sessions on all the hot topics affecting credit unions worldwide. Don't forget to take time and visit local credit unions as part of our CU visit experience.
Stay Up to Date!
Connect to these channels regularly and you'll be "in the know" on all things globally cooperative:
Happy New Year & we hope to see you at these and other international events during 2019!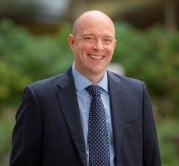 Mike Reuter is the Executive Director of the Worldwide Foundation for Credit Unions, the 501c3 charitable nonprofit that supports the World Council of Credit Unions in its mission of providing ...
Web: https://www.woccu.org
Details