A 22 year-old CEO provides three tips on how CUs can attract young talent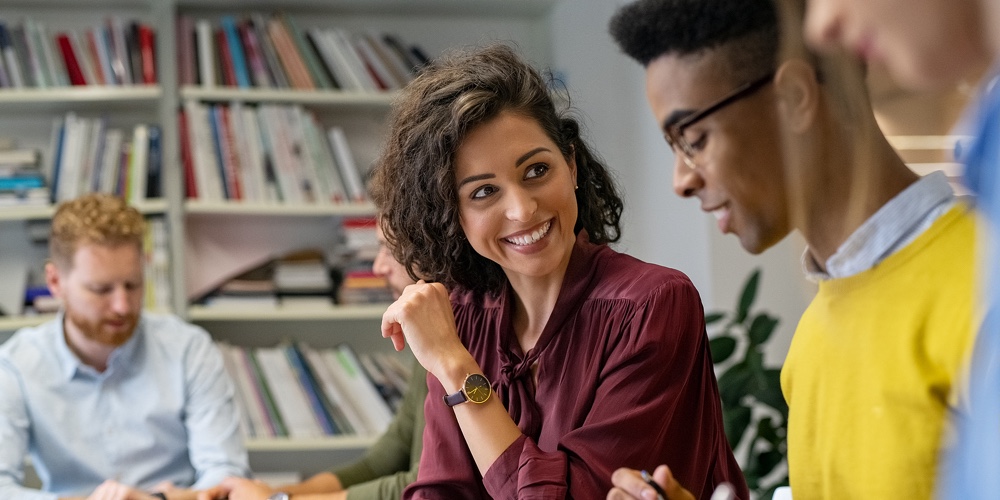 Back in 2019, I was 19 years old and a sophomore at Duke University. I hated how schools were attempting to teach us financial literacy – countless dull presentations that would always leave my class uninspired and lacking the motivation to learn. I wanted to change this, so I began Zogo as a project in my dorm room.
2 years later, Zogo has a team of 20+ Gen Zers working together to build the best financial literacy app for credit unions and banks, and what a journey it has been!
At Zogo, almost every employee is in their early-mid 20s. Since we're building a financial literacy app that is for Gen Zers, it made sense for our team to be young and able to think in a similar way to our app's target demographic. Gen Zers are energetic, passionate, and willing to give their all. Throughout the past 2 years, my team has taught me a lot about leadership, especially when it comes to leading a Gen Z workforce. 
As credit unions try to bring this next generation of graduates into the workforce, I thought it might be helpful for me to share three tips on how to attract and retain young talent: 
1. Gen Z likes to feel a sense of ownership.
Micro-managing doesn't work for Gen Zers. They like to have the freedom to pursue their own vision, and they like to feel a sense of ownership of their projects. To give an example, we recently hired a college graduate to help assist with client relations. Instead of having him just sit in on calls whilst someone more senior leads, I offered him the opportunity to lead a call himself just two days into the job. Not only did he jump at the opportunity but he devised his own way of structuring client calls, which turned out to be even more effective than our existing approach. So give them the drivers' seat, set KPIs, have them own it, and provide them with the resources needed to succeed – that's by far the most important element for engaging Gen Zers in the work space.
2. Gen Z values transparency.
"Bolun, you need to be more on time for meetings. You're always a few minutes late." This is the type of feedback I'd get from weekly one-to-ones with my team. To the point and transparent. Generation Z are not afraid to voice their opinions, whether in a social justice movement, or in the workplace. Creating an environment where they can safely and freely express their opinions and criticisms is essential.
3. Gen Z wants to work for a company that positively impacts society.
At Zogo, when we have a job opening, it attracts a lot of Gen Zers to apply because they believe in our mission. Our mission is to improve financial literacy nationwide for the younger generations through gamification and we make sure to highlight it at all times. Credit unions have an inherent advantage when it comes to competing with larger banks for young talent. The overarching mission of credit unions – people helping people – is so compelling. Credit unions should try to emphasize the social impact and mission of their credit union to entice younger applicants. It'll give Gen Zers a strong reason to choose to work for a credit union over a more traditional corporate role.
I credit much of Zogo's success to the energy and excitement that my team brings to the table every day, and I strongly encourage credit unions not to overlook the importance of having young talent at the core of your workforce. Since Zogo launched in November 2019, our app has garnered 100,000+ young users who have completed over 2 million modules, some of which teach Gen Z the credit union difference. Just one year after our launch, over 70 credit unions in more than 35 states trust Zogo as an essential way to educate, engage and attract younger members, and their parents.
Visit www.zogofinance.com to meet with one of our Gen Z specialists and see how we can help your credit union tap into the future generations.
Bolun Li is the founder & CEO of Zogo, the award-winning Fin-Tech startup that gamifies financial literacy, specifically for Gen Z and next-gen audiences. Bolun started Zogo from his dorm ...
Web: https://www.zogofinance.com
Details