A conversation with the experts: The one thing consumers want amid uncertainty
Various countries around the world are bouncing back and forth between several phases of consumer sentiment during the coronavirus recovery period, Mastercard SVP Global Insights and Analytics Jana DeLancey recently shared. And now, the U.S. is experiencing our own spikes across the nation, rather than concentrated in densely populated areas as it occurred in the spring.
No countries are moving toward the post-pandemic growth phase yet, and based on previous pandemics – which were less drawn out than this one appears to be – DeLancey said they tend to drag GDP down about 3% before a recovery period that could last five years. That means members who are working to keep a steady paycheck, and credit unions that are struggling in the resulting low-interest rate environment, could be in for a few more difficult years.
Given the enduring social distancing, unemployment or decreased income, and lack of mobility, consumers' reliance on their credit unions and shift toward digital banking are a more permanent fixture. Use of contactless payments, debit, and ecommerce has skyrocketed amid the coronavirus pandemic. Credit unions and retailers must shift with their members' needs to remain relevant within their lifestyles, which were already moving toward digital. Contactless in particular has been popular in the fight to prevent coronavirus spread.
Make no mistake: The pandemic-related economic downturn has created new challenges and trends making payments very different this time around, according to FIS Credit Union Division Executive Bill Hampton. He agreed with DeLancey's comments regarding the shift from credit to debit, which is pretty standard for those consumers who can. Hampton also noted the increase in spending on large-ticket items, such as home improvements. We're all stuck at home, staring at the same walls, and wondering what we can do to change the view.
When we can't do that, consumers are loading up on their Netflix and online gaming services, which Hampton said have also received a shot in the arm during the pandemic. In addition, as ride sharing and public transportation have become less attractive options, he said, debit spending on car rentals has gone through the roof.
At the same time, fraudsters continue to get more creative with their latest scams. So in light of all these changes to the payments landscape, increased integration of technologies is more important than ever. From machine learning to artificial intelligence, your credit union will want to leverage these technologies to make payment processes more secure, faster, and easier.
The coronavirus pandemic has changed consumer behavior and preferred payment methods in just a few short months. Given that the capability has been there for years, the transformation has been remarkable. The U.S. has moved from a payments technology evolution to revolution. The one thing that remains the same is that credit unions must help consumers navigate this uncertain ground to bolster their feelings of security – financial and otherwise – and build trust that grows and develops lifelong relationships.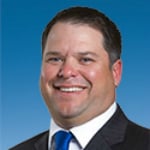 Randy Salser was appointed President of NAFCU Services Corporation in October of 2013. He comes to the credit union industry with over 15 years of executive-level experience in the areas ...
Web: www.nafcu.org/nafcuservices
Details