A great book, and an even better pizza…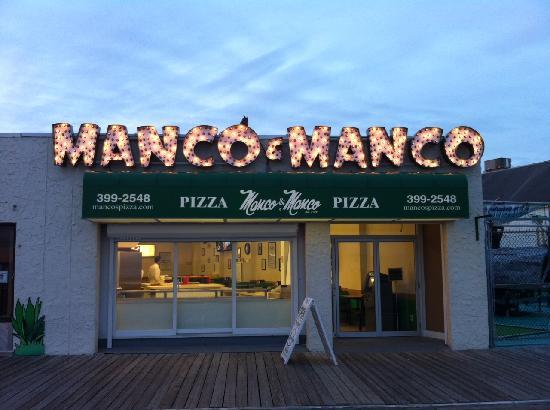 by. Anthony Demangone
My family recently visited Ocean City, New Jersey.  We love the place. 
The one downside to visiting in September is that the city has begun the process of shutting down for the off-season.  The beaches are less crowded.  And many businesses on its famous boardwalk have shuttered for the year.
But not Manco and Manco.

It was a mob-scene on Thursday night.  While most pizza joints were empty and many businesses had closed for the season, they had a 30-minute wait for dinner.  Which we happily obliged to get a seat.
What was their secret?
Price?  I don't think so.  Their pizza is a bit more expensive than the others.
Location? Nope.  There are 50 other places to get pizza within a 5-minute walk.
continue reading »