AACUC's cross-cultural exchange program launches successfully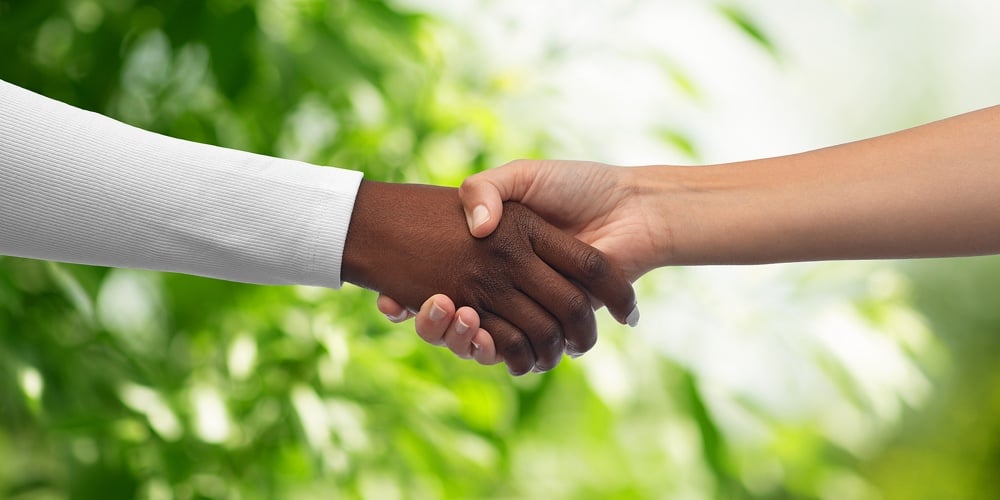 "An individual has not started living fully until they can rise above the narrow confines of individualistic concerns to the broader concerns of humanity. Every person must decide at some point, whether they will walk in the light of creative altruism or in the darkness of destructive selfishness. This is the judgment: 'Life's most persistent and urgent question is, what are you doing for others?"
Dr. Martin Luther King, Jr.
Conquering Self-Centeredness Speech
Montgomery, Alabama, August 11, 1957
Recent national headlines and widespread outcry on issues of race and culture has forced changes into all aspects of American life. Apart from politics, these changes have consumed our attention in sports, academics, commerce, and even religious life. These conversations are good and should always strive to be inclusive of all Americans.
Yet, talking about race and cultural differences can be very difficult. Fear of saying the wrong thing or offering any type of feedback can result in people holding back on good ideas, challenging our proposals, or even telling our personal stories. As such, silence is not good for any organization moving forward.
This is why the African American Credit Union Coalition created the Cross-Cultural Exchange Program (CCEP). Since credit unions serve at the intersection of race and culture, it is up to credit unions to set the example of what it means to be focused on DEI principles. One of the very first steps in going down this road is to get people from different races and cultures to start talking in earnest. 
The good news is conversations and earnest dialogue are already taking place for each of the participants in the African-American Credit Union Coalition's new CCEP. For now, the CCEP is a pilot initiative that offers participants an opportunity to step back from their rapid pace and engage with fellow credit union professionals from distinct backgrounds. It is intended for these professionals to connect and share with a peer who is on a similar journey—someone outside of their own race/cultural background.
Participants are setting aside time to have informal meetings to build and enrich a relationship by learning from each other, exchanging ideas, experiences, finding commonality and common ground among participant's values, virtues, and visions. Mostly, the expectation is to create a pathway toward inclusive excellence while sharing knowledge and expanding networks. The conversations thus far have been both rich and engaging. All topics dealing with race and culture are on the table.
Getting people to talk about difficult subjects is an important part of moving forward as a community and a nation. We not only need to see things from a different perspective, but we also need to engage at a personal level. That means we need to encourage asking tough questions, accepting frank answers, and developing empathy for alternate points of view—on both or multiple sides of the debate. This is the basis for creating the Cross-Cultural Exchange Program.
Over the next 90-days, participants will build rapport with paired partners and participate in small groups to find consensus on Diversity, Equity, and Inclusion (DEI) topics. There are many views informed by experiences and education along with media and political preferences. The goal is to break through all the noise and clutter to find common ground then move toward healing cultural wounds and misunderstandings. This all starts with simple conversations between to individuals—nothing more, nothing less.
In addition to being exposed to a variety of personal cultural experiences, the expectation at the end of the 90-day pilot is to capture an appreciation for different perspectives, highlight multiple approaches to problem solving, and figuring out how to apply lessons learned in future DEI initiatives. AACUC expects to improve the program and to expand the numbers of participants after this pilot program concludes. We are excited about the conversations that have already taken place and look forward to sharing these. Stay tuned for more as we progress further on this 90-day journey."
Co-Authored by: Daniel McCue
Anthony Hernandez is the President and Chief Executive Officer of the Defense Credit Union Council (DCUC).  He joined DCUC as its Chief Operating Officer in August 2016 and was selected ...
Web: www.dcuc.org
Details