Abilities to make you a credit union MVP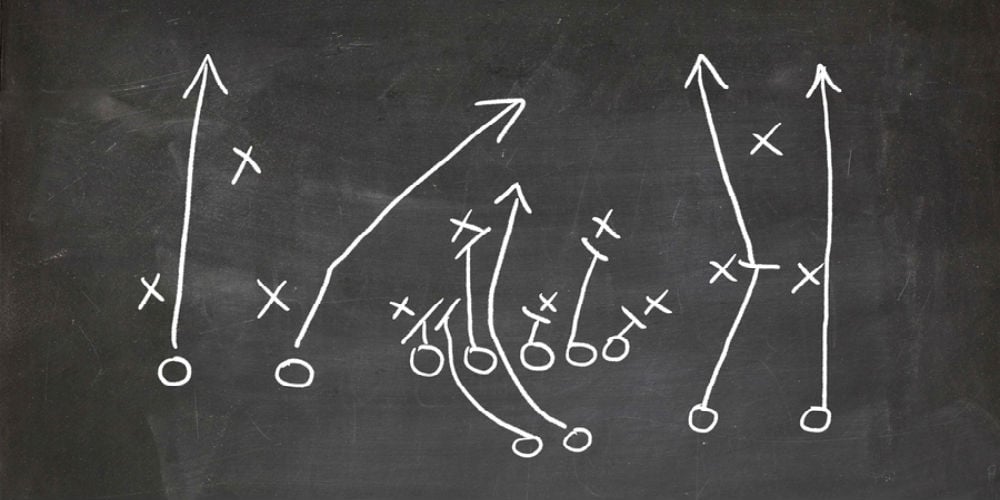 With summer ending and the kids heading back to school, millions of Americans prepare themselves for the next season on our calendars.  No, not fall…Football! From Friday Night Lights to Monday Night Football, many of us will spend our weekends watching in awe of great displays of athletic ability, inspiring acts of teamwork in action, and the raw emotion of fighting through physical and mental adversities.  To be the best player on the field each week, football players need to not just be physically gifted and possess great athletic traits, they also need discipline, mental toughness, and selflessness. 
Naturally, my ponderings of what abilities make a great football player quickly transitioned to 'What abilities make a great Credit Union employee?'.  After working and networking with some outstanding people in the CU industry – some are already "Rock Stars", but to me they are all "Credit Union MVPs"! – I've noticed four distinct abilities that make them stand out in their careers.  
1. Coachability
The first – and sometimes most difficult to master – ability that Credit Union MVPs possess is coachability; or the ability to take advice and direction and turn it into production.  It is not always easy to take direction, criticism and feedback from others and quickly act upon it. You may have a differing opinion on a certain directive, or might disagree with a recommendation for how you can improve.  Credit Union MVPs I know are able to check their egos at the door, see the big picture, block out any of the outside noise that isn't helpful for productivity, and get the job done. Plus, their coachability becomes contagious, and leads to increased collaboration and even the opportunity for them to "coach" their colleagues and supervisors!  They're like the linebacker that runs the defense and makes everyone around them play better. 
2. Availability
The next ability Credit Union MVPs possess is quite simple:  do you answer the call when help is needed? Being available to be part of a project team, assist a member, or make a critical decision is required to be a Credit Union MVP.  What I have seen, however, amongst the MVPs I know, is that being available isn't about showing up early and leaving late as much as it is about giving 100% of your focus and attention to your job whenever you are on the clock.  An MVP is able to fully immerse themselves in the task at hand, bring maximum effort to each and every day, and do so with energy and pride. They're the offensive lineman that never misses a snap, and is always working hard in the trenches. 
3. Dependability
Trait number three takes availability to the next level:  its Dependability. It is one thing to be there and willing to help, but when you are asked to complete something, can you be counted on to get the job done effectively and efficiently?  Credit Union MVPs I know are the ones that you can trust, no matter the task. If they've never done something before? They do their research and lean on their vast network of contacts to help guide them along the way.  And when they're getting the job done, it is often while they are showing someone else the way, empowering them and showing them what it takes to be an MVP. Just like a wide receiver that you know will catch that pass on every third-and-long. 
4. Adaptability
The final trait that I've seen in Credit Union MVPs is the ability to manage change, handle adversity, and be flexible in order to succeed.  MVPs adapt! No matter the setting, the time crunch, the technological issues that always seem to pop up, even that one person they rely on for information that never answers their emails!?!?.  Nothing stops them from figuring out a way to solve a problem or accomplish a goal. And Credit Union MVPs are always taking these opportunities to learn and grow so that their next accomplishment is even better than the last.  Their efforts uplift their teams, just like a quarterback leading their team on a game-winning drive with no time left on the clock. 
So, who are these Credit Union MVPs that I've drawn inspiration from?  They're folks I've worked with, met at Credit Union Conferences, networked with on LinkedIn…they are everywhere!  Our industry is filled with MVPs that possess these great traits and more. Make sure to thank them for their hard work and dedication to the Credit Union Movement, learn from them whenever you can, and work hard to become an MVP just like them!
Michael Mattone is the Vice President of Marketing and Member Experience at Hudson River Financial FCU, a $60 million credit union serving members who live, work or worship in Westchester, ...
Web: https://hudsonriverfinancial.org
Details