ACUC: Let's raise credit union awareness this week and every week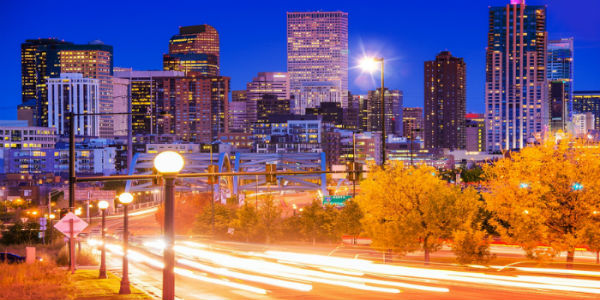 The 2015 America's Credit Union Conference and the World Credit Union Conference in Denver is here! Whether you're in Denver or not – if you're reading this, there's a good chance you're already a credit union champion.
In an effort to create future credit union champions and raise consumer awareness of credit unions in and around Denver during this great conference, every U.S. attendee received a travel pack to help them generate positive credit union awareness during their travels to and from Denver. The pack contained a deck of People Helping People cards. These small, shareable cards promote pay-it-forward ideas, pro-credit union facts and guides readers to aSmarterChoice.org – our website that helps everyone find a credit union and learn why credit unions are America's best financial partner. It's no secret that credit union people love to strike up conversations on their travels and these cards help make it easy for people learn more about us. I hope that you made good use of them on your first leg of travel and that you leave inspired to engage with folks you meet on your way back home.
If you're looking for other ways to get the word out about credit unions, swing by the CUNA booth at the conference and pick up a People Helping People t-shirt. The messages on the t-shirt will also direct consumers to aSmarterChoice.org. Don't be surprised if you see hotel staff throughout Denver wearing these same shirts or credit union-friendly buttons promoting the credit union difference. And don't forget to utilize social media while you're in Denver! As an added incentive, if you tweet a selfie wearing your People Helping People t-shirt using #theCUway, you'll receive $50 off registration for 2016 America's Credit Union Conference in Seattle, Washington.
We're also hosting a meet-and-greet on July 14 in Civic Center Park where we're giving away free snack tacos to Denver locals courtesy of America's Credit Unions. The food truck event, part of Civic Center EATS – a Denver food truck event that happens every Tuesday and Thursday in the summer – will be staffed by friendly Mountain West Credit Union Association employees and local credit union staff who can talk about local credit union benefits. Our taco event is already making headlines in Denver newspapers and television news programs!
I'm proudly guilty of talking to nearly everyone I meet about the credit union difference, and I'm excited to let everyone who sees me in Denver know by the shirt I'm wearing, the cards I'm carrying, and the food I'll be eating that I'm a proud credit union member. If you're here, I hope you'll join me to help raise credit union awareness. And if you're not, don't worry! Just contact me, CUNA, our league partners or our member credit unions to receive these fantastic People Helping People cards to share on your website, in newsletters, print out – there are a number of possibilities. Let's work together to raise consumer awareness of credit unions not only this week, but every week.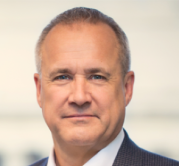 Jim is president and CEO of the Credit Union National Association (CUNA). Since his appointment in September 2014, he has worked to position credit unions as America's best financial partner. ...
Web: www.cuna.org
Details