Credit unions must look beyond the traditional recruitment playbook
It isn't as easy as 1,2,3 but the following steps will help you get the talent you need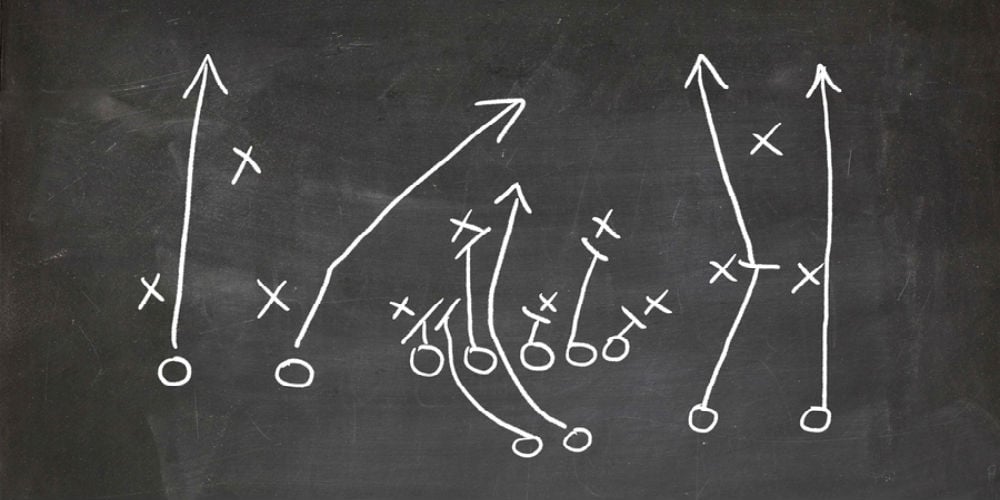 It's pretty safe to say that a successful credit union wouldn't neglect writing a strategic plan or preparing a budget until the institution's business model was disrupted. The resulting implications would surely have a negative impact on measuring performance or addressing growth opportunities and unforeseen  challenges. So why is it that many institutions fail to put a plan in place to ensure they will have access to qualified, well-suited executive talent in the event of a planned retirement or unexpected vacancy in the C-Suite?
As more and more Baby Boomers near retirement age and the changing financial services environment has spawned an entirely new mindset when it comes to consumer service preferences, the practice of replacing executive staff by conventional methods is no longer prudent. Thanks to more technology-driven services and a younger executive talent pool, credit unions must look beyond the traditional playbook to find the level of expertise they need to maintain a high level of performance and a strong professional team. 
You want to hire a what?
If you look at a list of leadership jobs that financial institutions are trying to fill these days, you will notice some major changes. With IT, identity security and consumer mobility having so much of an impact on where and how consumers choose to access financial services, search postings contain very different monikers and qualifications than they did just a few short years ago.
Today, titles such as chief technology officer, compliance officer, chief strategy officer and director of innovation are commonplace. Not only that, C-Suite executives are expected to have more technical and compliance understanding than ever before – due to an ever-increasing emphasis on regulations, IT and higher-level  expectations regarding committee and board responsibilities.
The problem is, most individuals with training and expertise in these areas didn't get their start in financial services or a credit union. Finding someone with such specialized talent who has the interest in changing industries can be challenging.
Not easy, yes; but it is very doable with the right strategy and resources on your side
Following are steps you can take now to ensure that you will have the resources necessary to find and recruit quality candidates to fill key positions before a vacancy puts unnecessary pressure on the process:
For best results: have a proactive plan in place
To ensure that you are consistently connecting with and hiring individuals with the talent, leadership qualities and commitment to member service that are consistent with the credit union's mission, you need to have detailed descriptions of the type of executive candidate you are seeking. In addition, you should determine the qualifications necessary for your credit union to provide undisrupted service in the event of an open position.
This will allow you to build a Human Resources Information System (HRIS) to keep track of data on applicants and potential candidates for all types of positions. A good place to begin the process is with people you meet in the course of doing business or through references you receive from associates and friends.
Keep in mind, an effective hiring plan should be part of your strategic plan. While you may initially focus on an immediate need, make sure you take into account how today's hiring decisions will support your strategic goals two- to five-years down the road. For instance:
Do you have plans to grow?
What type of talent do you need to offer new technology-based products and services?
If you hire specialized talent, do you have the systems in place to support them long-term?
How do your hiring plans affect the long-term situation for current employees?
Don't overlook the possibility of growing potential talent from within your existing employee ranks to fill future management openings. If you identify current employees who may have the leadership qualities that are a nice fit for the organization's culture and strategic goals – but who may not have all of the knowledge necessary to take the next step in a specialized direction – begin a conversation to see if there is interest in a possible career shift. Then, by providing training, mentoring and educational support, you can save yourself the time, expense and uncertainty of finding and recruiting an external candidate when a need arises. Plus, this will demonstrate to other staff members that you not only value internal talent, you are interested in rewarding hard work and loyalty.
Cast a wide net to expand your hiring options
Once you determine that it is necessary to look outside of the organization to find the qualifications or leadership style you are seeking, don't just rely on the usual recruiting strategies that credit unions have used for many years, such as newspaper advertising or online job posting.
Establish a social presence on sites like LinkedIn, Facebook, Twitter, Google+ – as well as through industry and community involvement – independent of your recruiting endeavors. Today's job candidates want to know that a potential employer is connected socially and they are just as interested in knowing more about your organization as you are about knowing them. Not only is this an effective way to spread the word about potential employment opportunities, it is also a way to showcase what makes your credit union a great place to work.
Don't forget, it is important that once you have a social media presence to designate someone on staff to keep the information current. An outdated social media presence can be just as damaging as an unkempt property or uninviting lobby when it comes to attracting quality employees to your organization.
Increase the stickiness factor once a new hire is in place
After spending the time required to find and recruit the right talent, make sure you have ironed out the details of a comprehensive onboarding process and compensation plan before considering the initial hiring offer. By creating a welcome environment – from the minute a new hire walks in the door – you increase the odds that he or she will be satisfied with the decision to join your ranks and will become a valuable addition to the credit union for a long time.
Needless to say, compensation is a key component of securing and keeping an employee in place – whether it is a top level executive, manager or specialist. Make sure that the salary offer is competitive with – if not superior to – other financial institutions in the area. Then, depending on the salary and benefits package provided, it is important to continue to incent and motivate your hires to keep them engaged and committed to ensuring peak performance for the credit union.
In addition to salary increases and or bonus opportunities, make sure you are providing a stable, employee- and family-friendly work environment, a culture that supports individual growth and recognition for a job well-done. This is especially important when bringing in Millennials who have a different perspective on what makes a favorable work environment than the executives they may be replacing.
The results will be worth the effort
For best results, you may want to consider working with a professional recruiting firm that can give you access to a broad network of potential candidates and make sure no details are overlooked in the search and hiring process. Also, outsourcing this important activity to a professional will free up your time to concentrate on the daily operations and member service activities that are so important. Just make sure the firm you select knows the financial services industry completely, and has access to professionals in other relevant areas such as technology, innovation and regulation.
Shanley Search is a nationwide financial services consulting and strategic advisory firm that specializes in Executive Search, Recruitment and Leadership Development for Credit Unions, Banking and Fintech. We put our ...
Web: https://shanleysearch.com
Details