What Alice in Wonderland can teach credit unions about planning
There is an old adage which states "to fail to plan is to plan to fail." In today's world many smaller credit unions and some quite larger have no formal plan from which those organizations operate. The same is true of many small startup businesses. If you do not have a formal plan, as in Alice in Wonderland, any road will not necessarily take you "there" but someplace. It could even bring success, but the facts do not bear that out. For example, we know why so many small businesses fail. Usually, it is because of a lack of good management, poor accounting methodologies, and a formal business plan which is unrealistic in nature. No credit union should ever lend funds to a startup business which does not have a formal business plan that includes employee and marketing costs, realistic projections, overhead costs, gross sales, and net profit. It is advisable that those whom evaluate such a business plan have some commercial experience.
Some small businesses and credit unions think that making a "to do list" at the end of the day is planning. Of course, that is not the case. Such "planning" only takes one through the next day. It is a good example of taking it one day at a time; however, long-term success depends on strategic thinking and the preparation of a formal rolling plan which ranges from, at least, three to five years. In contrast to the way many American organizations tend to plan, Japan is a good example. Many years ago, the Japanese bought up the use of all, with the exception of those dedicated to Chairman Mao, of the billboards in China. Their strategic thinking and actions were simple. They immediately painted all of the signs white, and each year thereafter, they placed a single letter on those signs. They began with the letter S, the next year they followed it with the letter O and so on until they had spelled SONY which also included a picture of a television. For decades afterward, SONY became synonymous with the word television. To make this point more emphatic, it is not uncommon for the Japanese to have 250 year plans!
One of the first things executives and leaders of organizations must accept is that just because something is part of the formal plan that does not mean it is the tablet of Moses. These are the words of man–not God. In other vernacular, plans need to be malleable and flexible, because conditions and circumstances, out of one's control, do happen, and an organization needs to be nimble and agile in order to respond. This is one of the reasons for a rolling plan. At the end of a year there may be factors which have to be incorporated into the long-term plan which had not been determined before. My recommendation to all credit unions and small businesses is to create at least a five to ten-year plan. This requires teamwork. Boards and managements should schedule an off-site formal planning session on an annual basis. Why off-site? The reason is simple. If a board member or credit union employee remains on the property, they will be disturbed by the daily problems of running a business. By the way, all communication devices should be turned off during any formal session. There will be breaks in which everyone can "frenetically" check their devices and provide advice to those seeking them. In addition, these should be closed sessions. Outsiders do not need to know the specifics of your strategic direction.
An agenda should be created which includes ideas, thoughts, and concepts from credit union employees at all levels, executive management, and the board of directors. Usually, the best strategic thinking and planning sessions should extend from one to three days. Make sure an outside facilitator has a formal agenda and leads the discussion on the topics. Why an outside facilitator? A highly qualified person outside of the organization has "fresh" eyes and no axes to grind. That person is there to genuinely assist the organization. Personalities and egos take a back seat. An appropriate facilitator wants the credit union to be successful as much as the participants and they should go the extra mile. I have written extensively about this subject in the book The New Emerging Credit Union World: Theory, Process, Practice–Cases & Application.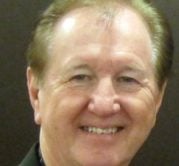 Dr. Wendell V. Fountain has been President/Principal Consultant of Fountain & Associates Business & Management Consultants since 1984. Wendell is a credit union strategist, speaker, and author. He has ...
Web: www.wendellfountain.com
Details