Aligning your credit union team from top to bottom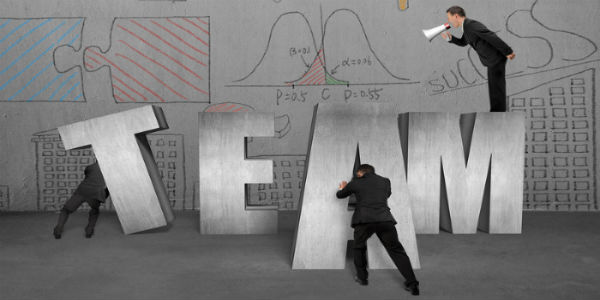 Effective organizational alignment can be a catalyst for obtaining optimal performance results. Yet any successful business leader will tell you that proper company alignment doesn't occur naturally. In fact, aligning your credit union is an ongoing and oftentimes difficult and time-consuming task.
Today's credit unions are faced with numerous complex changes driven by multiple events: new digital and mobile technologies, the need to capture the attention and loyalty of millennials, and the need to find, retain and grow talent from within. Today's credit union CEOs must strive to get everyone pulling in the same direction.
Aligning all employees, plus the supervisory committee, and the board of directors, with your strategic objectives is more important today than ever before. Below are three levels of organizational alignment, along with some in-depth ideas for how to strengthen all three.
Align teams with your overall credit union strategy.
The first type of alignment is the hardest to build, and it all falls squarely on the shoulders of the CEO: the alignment between the strategy of your credit union and the work done by various teams within it. To build this type of alignment:
Set company-wide goals that teams can support. Each quarter, break down your long-term strategy into a small handful of company-level goals for the next quarter. Then, encourage department heads to set their own supporting goals, with specific measurements that describe how the goals will be achieved.
Use a system for publishing and monitoring your credit union's goals. Technology has brought many wonderful things to the business world, including several solutions for managing organizational goals. Look for a system that allows transparency across the organization and the ability to link the goals of the company, teams, and employees.
Align employees with their teams.
Just as department goals must align with company goals, every individual employee's goals should align with their department's goals. You want each person in your company to see not only how their team's work ties to the CEO's priorities, but how their work ties to the team's priorities.
Make sure all employee goals integrate with team goals. Each employee should have specific goals that directly support a larger objective of the team. People need to understand how and why their work furthers the team's mission.
Set parameters for decision-making. Employee–team alignment also means that people know when they have autonomy to make a decision and when they should escalate it to a supervisor. The best way to support alignment in this way is through a clear and easily accessible org chart.
Align employees with their roles.
Top-to-bottom alignment is rounded when employees are aligned with their specific roles. If Jason, your new loan analyst, turns out poor reports or—even worse—has no real interest in financial analysis, you'll have a misalignment that threatens the other two types.
Look for intrinsic motivation to do the job. If the role fits within the candidate's interests and long-term career plans, you have the most important part of employee-role fit. Skills can be taught and knowledge acquired, but you'll never be able to get someone excited about a job if they just want to pay the bills.
Train and coach. Don't make the common mistake of hiring based on superficial alignment (such as having done a similar job at another credit union) and then assuming the person will figure out his or her role. Setting up a formal training program for all employees will help individuals calibrate themselves to the position. Provide a continuous learning environment that encourages every employee to constantly improve his or her skills.
Full alignment exists only when it permeates the entire credit union, from the corporate office all the way out to the individual branches. This ensures that employees are aligned with their respective roles, their team's overall goals, and the goals of the credit union as a whole. When you build all three levels, you're ready for high performance—even in the most unpredictable and rapidly changing of circumstances.
To learn more check out "Defining Winning: How to Drive Results through a Clear Definition of Success" – July 23rd   Join Open Book Management Guru Bill Fotsch and Joel Trammell, CEO of Khorus, for a webinar on how teams who share a precise definition of winning will always beat their competition: Webinar registration: Driving Results
Joel Trammell is a successful CEO and entrepreneur with a 20-year career in IT-related software companies. He is currently CEO of Khorus, which provides a business management system for CEOs ...
Web: www.khorus.com
Details