Are your members banking around?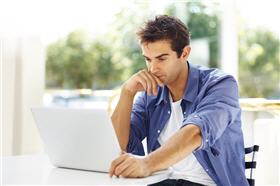 by. Scott P. Wallace
The 2014 Deluxe Exchange Conference offers crucial advice on the most pressing topics in financial services. Use code NASC14 to register »
The level of consumers who use multiple financial institutions is quite high, and the level of customers considering switching institutions also rose last year. This could prompt some financial institutions to review their policies through important financial decisions in order to be sure that customers not only have what they need, but also that they will lead with their strong points.
Consumers are sending many messages to financial institutions.
Switching: Customers who considered switching financial institutions in 2012 rose to more than 10 percent, which is slightly higher than the seven percent recorded the previous year, according to a report from Ernst & Young. One reason for the switches is the continued fee changes by some financial institutions, which upset approximately half of the customers.
Multi-banking: There also was an increase in those who started to use more than one financial institution. The amount of consumers who used just one financial institution in 2012 was slightly more than 30 percent. This was markedly lower than in 2011, when more than two-fifths of those polled used one financial institution, the firm's Global Consumer Banking Survey noted. People who had connections to three or more financial institutions rose to nearly one-third last year, while the figure was two-fifths of all respondents in 2011.
continue reading »