Asante Africa: My heart is full from your cooperative spirit
Credit union = Happy family
Thank you, Africa. I'm writing this at 38,000 feet on a Kenya Airways flight between Nairobi and Paris. My guess is I'm somewhere over north Africa. The cabin is dark. Everyone is sleeping, but I'm wide awake thinking– starting to unpack– the week that was.
Over the past week, I had some of the most inspiring experiences in my career in credit unions. Ten days ago, I was making the long trek from my home in West Hartford, Connecticut, to Mombasa, Kenya: 24 hours of airplanes and airports to attend the 20th SACCA Congress, put on by the team at ACCOSCA, the African Confederation of Cooperative Savings and Credit Association. Think CUNA but for all the countries in Africa. My agenda was loosely filled and subject to change. I landed in Mombasa, Kenya with no expectations for the week and a commitment to being present, going with the flow, and taking it all in.
Those experiences started almost immediately with the first annual Africa Women in Co-ops Network Forum. This forum was a key step in the Development Educator (DE) project for Bettyrose Okiri of ACCOSCA. I was overwhelmed with joy seeing her project thrive: Men and women had come in from across the continent—three days before the conference's official start date– to attend this full-day event.  More and more chairs had to be brought in to line the walls and accommodate the overflowing crowd, all of whom remained engaged throughout the day. By the session's end at 4 p.m., the room still as full as it had been that morning. It was impossible to capture the energy and optimism through photos, but I tried anyway.
It didn't take long for the next experience to arrive. The following day I was invited to join Lois Kitsch, George Ombado, David Mategwa, Brent Rempe, and Bill and Crissy Cheney on a trip back to the Don Bosco Special School in Likuyani. It had been my privilege over the summer to work alongside an amazing group of DEs on this passion project of David and Brent: A school library and community center to provide for students whose school was often overlooked for public funding. It was a remarkable opportunity to revisit the site where we had hoped to make an impact—and where the most remote episode of The CUInsight Experience podcast was recorded, with Lois Kitsch and me sitting on paint cans.
Spending 24 hours awake and taking four flights across the country left me with only one regret: That the entire group who I had served alongside this summer could not share in the experience of seeing the kids and the community experience their new library—the first of its kind in the area– for the first time. Again, I took so many pictures in an effort to capture this spirit and share it with you.
By this point, the actual conference- the key purpose of my week- had still not begun. It was hard to believe, though, with the number of people already buzzing around the venue. Pre-conference workshops were busting at the seams, participation often double the number of people who had registered. Rooms set up for 60 were filled with 125 cooperators. The start of the conference was still ahead, but the energy at the venue had arrived. You could already tell this would be a spectacular week.
Next, it was time for the opening ceremony. Close to 1000 cooperators from over 35 counties filed the main ballroom. Another unexpected experience came my way when Mr. Bert J. Hash Jr. approached and asked if I would like to represent the United States during the flag ceremony. To walk in with the stars and stripes waving high, seeing the delegation from the states standing and singing along to our national anthem, is a moment and an honor I won't forget.
Finally, the actual 20th SACCA Congress was underway. As someone who attends a lot of credit union conferences, I was blown away by the packed rooms and engagement from the first session to the last. Even on the final day, no one was off taking the opportunity to enjoy the beautiful Indian Ocean. The room was full up through the very last session.
The people who made up this conference inspired me. They are not only improving the lives of the members in their SACCOs (credit unions), but they are also lifting their countries and the continent as a whole. I found myself often listening, watching, taking pictures of people's faces and wondering what Kenya and the rest of Africa will look like a generation from now.
Africa is rising and it was one of the greatest honors of my life to watch and experience a small moment of it. I hope the pictures tell the story better than my words can.
I am excited to continue to engage further with ACCOSCA and the SACCOs on the continent. There is an energy that is contagious and that draws you in for more. I know the friends that I have made on my two trips to Kenya this year will be lifelong. You will probably see more from Africa over the next year as I help George and his team at ACCOSCA launch SACCOinsight (which I have identified as my personal DE project). It will be the first news publication for credit unions on the continent. I can't wait to see how the stories that will fill those digital pages will inspire us all.
I'd like to end with a shout-out to some of those I shared this experience with: George Ombado, I'm so glad to call you a friend and look forward to many years of collaboration ahead. David Mategwa, your infectious smile and hospitality makes us all feel so welcome. You are an amazing ambassador and protector of Kenya. Maureen Wairimu, you and Bettyrose hold the entire event together. Coordinating all of us from every corner of the world while launching your own projects as well. Bill and Crissy Cheney, it was a pleasure to get to know you better sharing this experience. I look forward to sharing more soon. Brent Rempe your passion for Don Bosco and all that you've done has been amazing to witness. Any day I can spend with Mr. Bert J. Hash Jr. is a good day. If you have the chance to get stuck in an airport with Bert for three hours and just talk, do it. Julie Ferguson, I'm so glad I got to share your first experience in Kenya and see the inspiration of your DE project come to you. I can't wait to watch it grow. Getting to know Michael Ray was a true pleasure and I congratulate you on the Distinguished Services Award you were honored with at the SACCA Congress, it was well deserved. Renee Sattiewhite, I loved the conversation we've started and the collaboration ahead. And, of course, the woman who made these experiences happen for me, Ms. Lois Kitsch. On the way back to the airport I commented that it was clear Lois retired to develop DEs on a second continent. Her DE tree in the US is long, and now in retirement, her DE tree in Africa has amazing roots and is growing tall.  I'm grateful to you all and the many more who touched my life this week. Credit union = Happy family
Follow CUInsight on Instagram. I kept a running story of the experience that you can view on our profile.
Stay tuned to The CUInsight Experience podcast for upcoming episodes with Bill, Julie and George, all recorded in Mombasa, Kenya.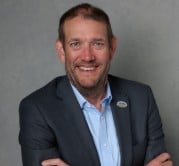 Randall Smith is the co-founder of CUInsight.com, the host of The CUInsight Experience podcast, and a bit of a wanderlust. As one of the co-founders of CUInsight.com he ...
Web: www.CUInsight.com
Details