Attention pays: 3 strategies to manage technology distractions
According to Scratch Attention survey '67% of people said technology is creating new distractions'… obviously! I am surprised it's not higher!
As credit union leaders if we want to have more impact on our team and our members, we need to pay attention to what matters and that may mean managing technology differently.
Here are three strategies to manage technology distractions for you and your team at the branch and at home:
Use technology to help – I know that sounds crazy … but hear me out. I use AntiSocial app on my mac it's a distraction blocking app, I love the Moment app on my iPhone to track how long I am on my phone – you can use technology to manage technology. An analogue system might be to put your cell phone in the top drawer of your desk when a member visits so you aren't tempted to check the notifications. What's your fave distraction-blocking app?
Mute everything – turn off notifications of all kinds! Stop that silly little envelope telling you have email, the Periscope reminders that someone is online and the Facebook notifications. Turn it off! The Harvard Business Review stated that if interrupted, it takes us an average of 23 minutes to get back on track – that's insane! Think of all the interuptions we have daily with phone calls, team members constantly stopping by for a chat and to ask a question… we can't mute others however we can manage the technology interuptions.
Use devices wisely – put your phone away, turn it to vibrate, use out of office or do not disturb. When trying to complete a strategic project I only allow myself to check social media on my iPad (not my mac), keeps me focused. Could you limit your time on devices so that you can focus on member development or a community outreach project? Could you turn your phone off while you create a strategy to attract younger members or reach out to existing members to share new product offerings? Could you change the way you use your device daily?
As a regular reader of this fantastic publication you may know I am obsessed with getting people to accelerate their engagement and pay more attention. Let's start with technology today.
Today as a credit union leader, could you give someone the gift of your undivided attention and avoid those technology distractions?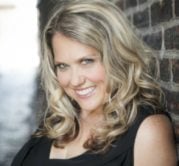 Think force of nature. Boundless energy. Timely topics. Laugh out loud fun. Eye opening ideas. Take-aways that ACTUALLY create positive change.  Sound like what YOU'RE looking for? Then Motivational ...
Web: www.neenjames.com
Details