"Bank Lite" Services: A Bird in the Hand for Consumers
By Brad Banyas, OMI
The financial services market just got another competitor. This one has wings and a dainty little name, but don't let the name fool you; it's got lots of consumer clout.
Walmart and American Express are teaming up to offer consumers a reloadable prepaid debit card — called a "Bluebird" — as an alternative to debit and checking accounts. The cards will have no minimum balance, and no monthly, annual or overdraft fees, and many feel that the Bluebird is an early sign of trouble for banks and credit unions.
Banking Fees Backlash
Escalating fees have been front page news, with some bank fees rising 25 percent or more. This has resulted in pushback from customers who often feel that they are being "nickel and dimed." Consumer sentiment often is that with the advent of online and mobile technology, banking fees should be less expensive, not more expensive. As a result, retail banks are experiencing a period of sluggish growth and sharply reduced profitability. Returning to profitability will require that banking institutions re-earn customer loyalty.
Walmart is taking advantage of waning customer loyalty in the financial services market. Indeed, the Bluebird was built on feedback from consumers who said they were bothered by the rising fees related to checking accounts and debit services. "Our customers tell us that they're tired of navigating a complex maze of do's and don'ts to avoid the ever growing list of fees found on checking products," said Daniel Eckert, vice president of financial services for Wal-Mart U.S., in a statement. "The Bluebird solves that problem and will help customers more affordably manage their everyday finances."
Bluebird cards provide a surprising level of sophistication: direct deposits, remote deposits with a camera phone, online bill payments and peer-to-peer money transfers through an app or online. Bluebird accounts are free online or cost only five dollars for a start-up kit at Wal-Mart.
Don't let the cute little Bluebird card fool you; it represents a significant shift in the market. Wal-Mart is one of the worlds most valued companies and over 100 million consumers shop at Wal-Mart every week. In comparison Bank of America serves only about 57 million customers a year. The stakes are high for banks and credit unions to deliver the right experience for the interactions that most matter to customers and that will in turn earn back their loyalty.
What's at Stake
In a recent Bankrate poll, 72 percent of Americans said they would consider switching banks if their financial institution raised its fees. That is up from 64 percent in March of 2011 and the trend should be a wake up call for the banking and financial services industry. Think about it: 3/4ths of consumers are willing to move their money based on checking account fees.  Not much loyalty there – and it's no longer just about one-off events like Bank Transfer Day; more and more consumers are looking for alternatives to traditional banking. As a result, we will see more and more financial services being commoditized and made assessable by the brands consumers love like Wal-Mart, Apple, Google, Facebook and PayPal. These powerful brands are flush with cash, resources and loyal fans, and are in full swing developing similar "Bank Lite" services.
Capture the Love or Watch um Fly
Let's face it: not too many customers hit the "like" button when it comes to their financial institution. But according to a 2011 study conducted by Bain, when consumers were asked what earns their loyalty the majority said that loyalty is built interaction by interaction through exceptional customer service, convenience and experiences that strengthen the bank's brand reputation. Sustaining a strong flow of positive customer experiences is critically important, especially in a world of social media. Earning loyalty also requires eliminating sources of dissatisfaction and delivering experiences that delight.
Winning at the Point of Interaction
One key to unlock customer loyalty will be to find better ways to communicate through routine communications. Every month, firms issue countless account statements, explanations, and a host of other transactional documents. Unlike junk mail or spam, this commonplace correspondence gets attention. Managing the customer experience means regarding this "monthly appointment" as an untapped opportunity to further your customer relationship and add value through financial advice, loan portfolios, credit lines and delivering better service through lower cost self service channels.
In the end it all comes down to the perception of your brand in the eyes of your customers.  If it's positive you win; if it's negative: beware. The good news is that member and customer communication management technologies like OMI's TransXaction allow credit unions, banks and other financial institutions to have two-way, back-and-forth interactions with members and leverage account and activity information to craft well-tough loyalty programs.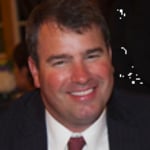 Brad Banyas is CEO of OMI, a leading cloud-based customer communication management service and platform provider. OMI delivers cost-effective solutions for marketers and brand managers to connect with customers through ...
Web: www.omi.co
Details