Be careful what you wish for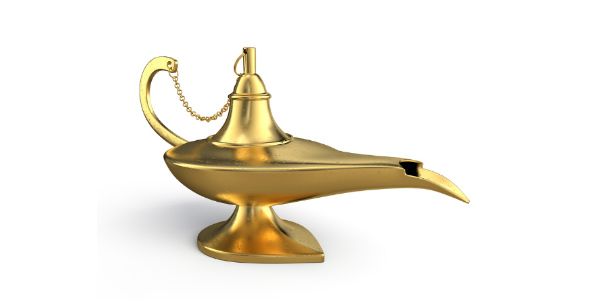 Focus on behavior, not products.
My job, as a credit union marketing consultant is to make you think.  And as we head into the 2014 planning season, here's something to consider.
If I walk into 100 random credit unions today and ask what they want marketing to accomplish, at least 90 of them will have "increased checking," "increased loans" and "member growth" among their top objectives.
That's fair, after all, the checking account is our "stickiest" account, right?  It's the member's lifeline to access their money … their day-to-day cash management tool.
And loans … well, that goes without saying.  In a new world where 70% loan-to-share feels pretty darn good to many credit unions, we need to raise the balances.
And without new members we all go away.
But let's take it a bit further.
Checking, loans and members … those are all good measurements.  But, what do you REALLY want from checking?  Lasting relationships?  Fee income? Deposit balances?
And with loans, are you simply interested in balances or are you interested in margin and term too?
Will every warm body in your lobby contribute to the cooperative?  Is everyone REALLY equal?  Or does each member fill a different role in the success of your institution?
An extra step is vital in our planning.  We need to move beyond basic growth as a measurement and into member behavior to determine the success of our real credit union objectives.
If you really want non-interest income, measure debit card swipes and not total checking accounts.  If you want lasting relationships, measure services per household and number of transactions, not how many people opened an account for a free toaster this month.
We all want loans.  And if all you want is a high balance, you can focus on 30 year fixed rates at 4% or so.  Or would you really prefer to ride out the low rates with 60-month auto loans that will likely get paid off in 36?  Or variable rate lines of credit?  Is it worth trading some balance for shorter terms in this environment?  Only you can answer that for your credit union.
For members, this may hurt a bit, but you DO NOT need or want everyone in your community at your credit union.  Sure, we want to be able to help everyone who walks in.  And we should always provide better options than the local Fee 'Em All Bank.  But when you're spending your credit union's valuable resources to attract new members find the right ones (http://marketmatch.blogspot.com/2013/02/mirror-mirror.html ).  You may also want to focus on those who are experiencing certain life events that will generate specific needs (http://marketmatch.blogspot.com/2013/03/8-life-stages-you-should-market-to.html ).
So, as your Board and management team are sequestered for a weekend in planning, consider this: If you stop at basic grow as an objective, you still may not hit your actual goals.  Focus on what you want members to do and build your plan around that.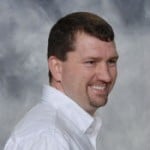 Eric is a leading credit union marketer with more than 17 years of marketing experience. Coming from the advertising agency world, as an account executive focused on strategic planning, branding, ...
Web: www.WeKnowCreditUnions.com
Details