Bellco Credit Union goes to Comic Con and kills it!
A few weeks ago I got the opportunity to check an item off my bucket list: I finally made it to Comic Con.
My son bought us tickets to Denver Comic Con for Father's Day. After learning of his plan, I checked the website to get the 411 on the big day. When I got to the page, I discovered that one of BIG's clients, Bellco Credit Union, was one of the conference's sponsors and would have a booth there.
I was blown away. It was a great idea for reaching a new membership segment. Looking for Millennials? This is the place to be. After all, if they can afford elaborate costumes, they certainly know how to manage their money and will make great members.
I sent a quick email to Bellco CEO Doug Ferraro and complimented him on a brilliant idea.
Aside from Bellco's presence at Comic Con, I was also excited to find out what was happening at this giant conference. My son picked me up early and we headed to the house of Tom Stacy (BIG's CTO and fellow Nerd) and decided to take the light rail downtown rather than deal with parking hassles.
We hadn't made it one stop before a group of Harry Potter Hogwarts students, a Ghostbuster, and the girl from Sucker Punch got on the train. We also saw a purple person, but I have no idea what show, game, comic book, or online site this individual came from. I became even more convinced we were in for a pretty wild ride.
Upon arriving at the conference, we discovered a robotics and programming area, as well as breakout sessions hosted by NASA. Stars such as Jeffrey Dean Morgan were there signing autographs, along with Cary Elwes, Ralph Macchio and the man himself, Stan Lee. There was even a full X-wing fighter from Star Wars, R2-D2, and almost anything else you can think of related to pop culture on display.
I must confess, however, as I headed towards the Bellco booth, I was sort of expecting a classic credit union layout. You know, kind of lame. Sorry, but that's how credit unions usually do these sorts of things. But I almost walked right past Bellco's station because it was so … "Comic Con." They had done an amazing job of creating an elaborate booth that both attracted people (Millennials!) and presented the credit union in an entirely new light. Refreshing, indeed.
Bellco had created their very own comic book theme based on the "Tales To Astonish" series (the original birth place of Antman) and had a free standing iPad displaying an application apparently written specifically for the event. The advertising was subtle for Bellco, which was a good thing at this type of show. Their name wasn't not plastered everywhere. But it was on their displayed credit card and in the cleverly-named Bell Comics logo.
It was fantastic to see the level of planning and development Bellco put into this event. Clearly they understood the culture they were stepping into and crafted a message that would resonate with the Comic Con crowd.
I'll follow up with their marketing team to find out how successful this endeavor was. But regardless of the short-term feedback, I'd call this a move a big step in the right direction and suggest that more credit unions "dress up" for events like this and follow suit.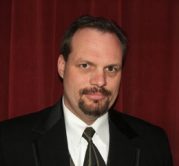 Financial technology service expert John Best crushes the reiterated maxim "thinking outside the box" to tiny particles, leveraging his lofty, yet proven, financial technology "innovativeness" for credit unions nationwide. Recently ...
Web: big-fintech.com
Details