Benefits of working from home for employees and employers
Flexible work is the doom of work. With businesses all over the world asking their employees to work from home, remote work has become the new standard for global businesses. Some of the advantages of working from home for employers and employees can involve improved well-being and reduce costs.
Here, we'll break down some of the advantages of remote working and offer some suggestions on how to hire remote employees that align perfectly with your company.
Remote working advantages for employers
To be clear, there are both advantages and disadvantages to work from home jobs. However, with software solutions that streamline information and enhance daily workflows, leading a distributed workforce has never been easier.
The biggest remote working benefits for employers all spin around employee well-being, daily operations, and revenue. Here's what working from home can do for you and your company project management team:
Communication is more effective 
Manage all communication, files, and approvals in one easily available place to reduce time lost filtering through email chains or needlessly taxing process reports. Enhance collaboration with customer profiles and project updates in real-time.
Productivity improves
Studies show that telecommuting agents are 20% to 25% more productive than their office counterparts. Not only are there fewer social distractions, but there are also more opportunities to take necessary breaks when needed, which analysts say helps with overall growth rate, motivation, and creativity— among other advantages.
Save on team building experiences 
Save on social occasions such as birthday or holiday parties and rather focus your budget on high-impact zones. You can still support your team bond virtually but at a portion of the cost, you'd usually expect to spend on things like rental space and venture materials. And yes, it is entirely possible to build a healthy remote office practice with the help of digital tools.
Employee health and wellness enhances 
Promote a strong work-life balance for your employees solely through telecommuting. They get to customize their surroundings to satisfy their personal needs, get satisfactory with their preferred outfits and tech setup, and take care of environmental and emotional needs as they come up.
Although there are some obvious pitfalls for first-time telecommuters that might limit these benefits, you can help employees in their development to working from home. Simply set clear limits and expectations for work hours, projects, and meetings that allow them to rest and feel self-confident in their productivity without going overboard. The best way to efficiently communicate your expectations is with a work-from-home strategy. Also, find a mutually harmonious solution for daily or weekly check-ins to drop micromanaging.
Talent pools increase 
Industry employers are no longer restricted to hiring local talent, which means they hold a far more elevated chance of finding someone with the exact talents, experience, and personality to fit best within their industry. Hire native discussants, bring in viewpoints from other countries and cultures, and create a balanced group of professionals to innovate with.
Advantages of remote working for employees
The advantages of remote working for employees is the freedom to choose. Here's how they can enhance their lives and still be fruitful while working from home:
Work and live at anyplace. As long as employees can complete their work at the equivalent high-quality level and interact with their core team, as required, they can pretty much set up shop anywhere with WiFi connectivity.
Have elastic working hours. Working nine to five isn't a vivid model for most employees because of differing energy levels, task durations, and own schedule needs such as childcare drop off or health and wellness days. Remote work enables employees to stay productive within the hours when they feel the most innovative, so they can prepare for the right amount of task time, and support basic needs.
Waive or diminish commuting. In 2019, American employees broke the record for commute times, appearing in at 27 minutes one direction (or much longer if you live or work in a big city with traffic). Long commutes negatively affect everyone concerned — employees, their families, and even their managers. Eliminating this will save every individual approximately nine full calendar days of driving back and forth.
Support special needs. Remote working for workers with physical inabilities and mental health matters can drastically enhance their lives. Not only are their homes more fully outfitted to help them grow while working, they're also able to provide themselves with enough self-care as required.
How to hire remote employees
There are three easy steps to hire remote employees:
Find applicants through job boards and referrals. Use job sites to post open positions. Meet with companions in-person to tap into their channels of talent.
Strategically examine top choices. Compose a list of questions to ask over video chat so you can get an idea about their personality and observe if their resume matches up with how they present themselves.
Apply a skill test for some period. Use a pre-made evaluation for the non-negotiable skills on your list or build one of your own based on the day-to-day tasks this role will be accountable for.
Discover the advantages of remote working
Working from home can be certain for both employers and employees. Enhanced productivity, advanced work-life balance, and diminished costs are just some of the ways remote work can be mutually advantageous. Hopefully, you now have some approaches for how to hire remote employees the right way.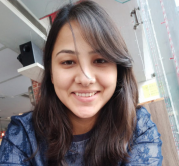 Rumzz is a digital strategist and content marketer. She enjoys spending time with her family. She loves to go out and experience new moments whenever they come to light. Rumzz ...
Web: https://gigglefinance.com
Details