The best bang for your buck on Black Friday and Cyber Monday
Thanksgiving is almost here and that means Christmas shopping season is upon us. While many choose to wait until the last minute, the savviest shoppers know many of the best deals will arrive this coming weekend. Black Friday is known as the busiest day of the year for retailers, but with the convenience and popularity of online shopping, consumers can now skip the crazy 3am mall crowds. Here are a few tips for getting the best deals this weekend, both in store and online from the comfort of your couch.
Start now
Many retailers start sales well before Black Friday as they know consumers are in the shopping spirit. Get ahead of the game by checking out online sales and door busters. Sites such as Dealnews.com, BlackFriday.com, and Bfads.net provide up-to-date information on inventory, store ads, and all the latest deals.
Don't hesitate to haggle
Unbeknownst to many shoppers, many retailers such as Best Buy and Home Depot honor competitors' prices. Don't assume that what they are charging is the best on the market. Do your research in advance and if you locate a better deal at a similar store, speak with a manager about their price match guarantee.
Go mobile
Some shoppers like the idea of seeing store inventory in person while others shutter at the thought of large mall crowds. If you prefer to skip the traffic, check out online shopping deals this week, many of which are available now, on Thanksgiving day, through Cyber Monday. As with any mobile purchase, be smart about your online activity and be weary of scammers targeting consumers this week.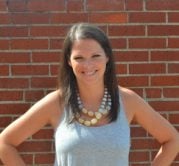 Wendy Moody is a Senior Editor with CUInsight.com. Wendy works with the editorial team to help edit the content including current news, press releases, jobs and events. She keeps ...
Web: www.cuinsight.com
Details