Best business advice from 7 extraordinary entrepreneurs
How do you define success? Is it reaching a monetary goal, or is it a feeling of accomplishment from achieving a certain role or position? Once you reach the level of success you are striving for, will you be able to sustain it? Consider carefully these words of advice from the following seven amazingly successful entrepreneurs.
Mark Cuban, serial entrepreneur and owner of the Dallas Mavericks: "Work like there is someone working twenty-four hours a day to take it all away from you."
Steve Jobs, co-founder of Apple and late CEO: "The only way to do great work is to love what you do. If you haven't found it yet, keep looking. Don't settle. As with all matters of the heart, you'll know when you find it."
Bill Gates, co-founder of Microsoft: "Don't compare yourself with anyone in this world…if you do so, you are insulting yourself. "
Henry Ford, founder of Ford Motor Company: "Whether you think you can, or think you can't – you're right."
Warren Buffett, Berkshire Hathaway CEO: "It takes 20 years to build a reputation and five minutes to ruin it. If you think about that, you'll do things differently."
Sir Richard Branson, Virgin Group founder and chairman: "To me, business isn't about wearing suits or pleasing stockholders. It's about being true to yourself, your ideas and focusing on the essentials."
Mark Zuckerberg, co-founder of Facebook and CEO: "The biggest risk is not taking any risk."
Save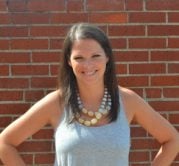 Wendy Moody is a Senior Editor with CUInsight.com. Wendy works with the editorial team to help edit the content including current news, press releases, jobs and events. She keeps ...
Web: www.cuinsight.com
Details