Best practice credit unions recognized for lending excellence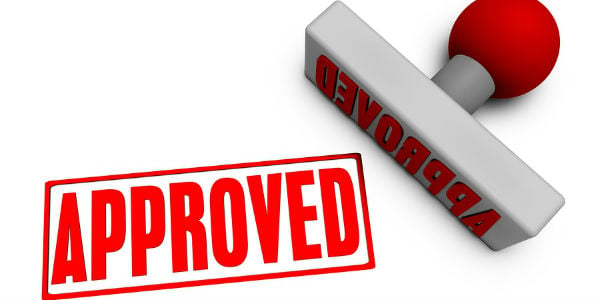 Each year, the CUNA Lending Council and CUNA Mutual Group recognize select credit unions for their exemplary accomplishments in lending – turning innovative solutions into sustainable operations for the good of their business and its members.
This November, six credit unions, including a double-winner, received Excellence in Lending Awards during the Council's annual conference. The awards were presented in four categories: Consumer, Mortgage, Business and Low-to-Modest Means.
From risky commercial lending to small business relationships
GTE Financial, of Tampa, Fla., won in the Business Lending category for narrowly surviving the effects of economic collapse by turning its attention to local, small businesses.
In October of 2010, GTE Financial had a business loan portfolio heavy on large commercial loans on hotel property. Due to economic hardships, foreclosures on those mortgages began to threaten the existence of the credit union's business lending operation. The GTE business services staff made the choice to adapt and stay afloat rather than cling to a sinking ship. They would shift away from large commercial lending and bring the credit union philosophy to the local, small business community –especially those that had been ignored by competitors.
By building relationships with those businesses, GTE Financial increased their loan opportunities while reducing both competition and risk. Their business lending operation has a new sustainable growth model built around opportunities for small business in the Tampa area and their current lending ventures are increasing interest income lost as a result of legacy portfolio issues.
Fairness and respect make for twice the lending success
Texell Credit Union in Temple, Texas, received two of this year's Excellence in Lending Awards, winning in both the Consumer Lending (assets <$250 million) and Low-to-Modest Means Lending categories.
After identifying weaknesses in its consumer lending program in 2008, Texell CU began to develop new products and underwriting procedures around a sales-driven, relationship-building culture. By making these changes along with a number of operational improvements, the credit union was able to achieve the highest loan-to-share ratio in its history, including higher average loan balances per member and more members that are borrowers.
During that period, this year's double-winner also took it upon itself to transform its lending strategy to better serve a predominantly low-income membership, a move that has propelled loan performance to the highest in the credit union's history. All of this was accomplished while keeping delinquency and net charge-offs well below peer and industry averages.
Texell has adopted a sales and service culture mantra of treating members fairly and with respect, regardless of their credit affluence. The credit union's focus on financial literacy and affordable loan offerings designed to meet member needs have resulted in a loan satisfaction score of 4.70 on a 5.00 scale. By the end of 2012, more than 51% percent of Texell CU members were lenders (up from 22.9% in 2007) and the credit union's average loan balances had increased from $9,249 to $10,736.
The remaining Excellence in Lending Award Winners are:
Texas Trust CU in Mansfield, Texas – won in Mortgage Lending (assets >$250 million) for expanding their cost-inefficient loan portfolio and stabilizing their mortgage operation. By identifying market needs and creating marketing for more than 100 different first and second lien mortgage choices, they were able to increase member penetration for mortgage lending from 2% to 15%.
Limestone FCU in Manistique, Mich. – won in Mortgage Lending (assets <$250 million) for its progress in cultivating financial stability amidst its low-to-modest income membership. By educating employees on thrift and advising members against the "buy now, pay later" mentality, Limestone FCU was able to put many of its members on the path toward financial independence.
Upper Cumberland FCU in Crossville, Tenn. – won in Mortgage Lending (assets <$250 million) for breaking out of a stagnant lending period with creative marketing, employee buy-in and some innovative mortgage lending. Their efforts to meet the special needs of their community and keep their employees invested in maintaining desired loan-to share and delinquency ratios resulted in a mortgage offering so favorable and popular that it ran for six months.
Consumers CU in Kalamazoo, Mich. – won in Consumer Lending (assets >$250 million) for listening to its members during the economic downturn and developing a highly successful home equity product that benefited the credit union, but more importantly addressed needs of members near retirement.
Their "Silver Lining" home equity loan program has created substantial growth for the credit union's home equity portfolio with very low loss ratios.
Winners of this year's Excellence Awards were selected based on strategy, process, application, and results, (without regard to credit union asset size) by the CUNA Lending Council.
Visit the CUNA Lending Council website for a full list of the 2013 winners and to learn more about the Excellence in Lending Awards.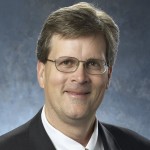 Bill Vogeney is the Executive Vice President/Chief Lending Officer of Ent Federal Credit Union. Bill has served on the executive committee of the CUNA Lending Council since July of ...
Web: www.ent.com
Details