Black Friday or Cyber Monday: Which deal day is best for you?
Thanksgiving is next week and that means Christmas is right around the corner. Whether you like it or not, it's time to start Christmas shopping. Whether you're buying one gift or ten, it's always smart to have a shopping game plan. It seems Black Friday sales start earlier and earlier every year; in many cases the sale actually starts on Thanksgiving night (does that make it "Black Thursday?"). Because so many, myself included, prefer to skip the long lines and bustling crowds on Black Friday, each year online sales on Cyber Monday consistently reach record highs. Last year, consumers spent a total of $11 billion online on Cyber Monday. There is no doubt that there are perks to both discount days, but which one is really the better deal? Here are a few pros and cons to both Black Friday and Cyber Monday.
Black Friday Pros:
This may seem obvious, but it is the official kickoff of the holiday shopping season and with that comes first pick at sale items. As the saying goes, "the early bird gets the worm," so the most eager shoppers often get first access to exclusive deals that are only for a limited time.
When you're actually in the store, you can try things on and test things out whereas when shopping online, you may be taking a risk that something may not fit or work out the way you want it to.
We all love instant gratification, so having to wait for an item you purchased online to arrive can be a pain. When you shop a Black Friday sale, you can leave the store with your purchase and that makes it easier to cross that item off your list.
Black Friday Cons:
Because the sales seem to start earlier and earlier every year, by the time you make it to the store, things may actually already be picked over. It is hard to compete with other shoppers that arrive at the store at 3am.
No matter what time you get there, you are sure to encounter large crowds and long lines. Many people prefer to relax and rest during their time off from work and not deal with the stress and busyness that comes with a mega Black Friday sale.
For those who travel during Thanksgiving vacation, Black Friday may not even be an option. Because it is the day after Thanksgiving, family plans or travels back home may take precedent over a day at the mall.
Cyber Monday Pros:
No matter the time of year, nothing beats the convenience of shopping online. On Cyber Monday, you can get all your Christmas shopping done from your home in your pajamas or during your lunch break at work, which saves you from the hassle of a trip to the mall.
Thanksgiving is a special time for focusing on family and friends. Instead of dealing with shopping crowds on Black Friday, stay home and spend time reflecting on what you have to be thankful for and wait for Cyber Monday to deal with your Christmas shopping.
Black Friday is the busiest shopping day of the year in stores and with that can come limited inventory. If you are shopping online on Cyber Monday, you can typically have access to more stock and when it becomes limited or completely runs out, you are immediately notified so you can move on to something else and not waste your time.
Cyber Monday Cons:
Depending on how much your purchases are, you may be paying a good chunk of change on shipping. You have to decide for yourself whether the fees are worth the convenience of shopping from home.
Many Black Friday deals are advertised in advance making it easier to plan how your purchases will affect your budget. Cyber Monday sales usually pop up on the day of, therefore you may not know what the deals are until your shopping begins.
The rise in popularity of Cyber Monday among consumers means an increase in cyber attacks and identity theft. Beware of cyber scams and online fraud because as your fishing for the perfect gift, someone may be phishing for your identity.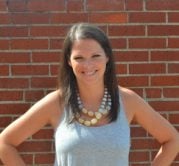 Wendy Moody is a Senior Editor with CUInsight.com. Wendy works with the editorial team to help edit the content including current news, press releases, jobs and events. She keeps ...
Web: www.cuinsight.com
Details