Blended Multi-featured Plans: Debunking the Myths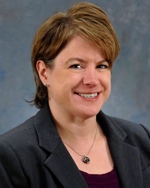 by: Catherine Klimek, Senior Counsel with Securian Financial Group, Allied Solutions
Allied Solutions keeps a close eye on the NCUA's actions and their impact on credit unions. The recent opinion letter surrounding the legality of blended plans and the subsequent industry chatter has been confusing to say the least. In the article below, our parent company, Securian Financial Group, is shedding some light on what the real story is and what it means for credit unions and their lending programs.
In August, the NCUA issued its Legal Opinion Letter addressed to Securian Financial Group regarding blended multi-featured lending plans. This legal opinion letter is in addition to its Letter to Federal Credit Unions issued in July.  In both letters, the NCUA approved blended plans.  But you may now be reading and hearing some things in the industry that would make J.K. Rowling proud.
I shall now debunk the myths.
Myth #1:  The NCUA has questioned the legality of blended plans
Truth:  The NCUA legal opinion letter states that Securian's plan (and others like it) is compliant with Reg Z, as long as the timing of the closed-end disclosures satisfies Reg Z.  The NCUA letter states:
". . . (the) MFL approach is permissible under Regulation Z subject to proper implementation under and in compliance with state law. . . for purposes of this opinion, we assume the Fed Box is provided to a member before consummation of the loan, consistent with state law".
The NCUA assumes correctly.  Under our plan's design, and others like it, consummation according to state law occurs at the time of the closed-end advance, when the member becomes obligated on that advance.  That is when the closed-end disclosures are provided under the blended plan, and therefore Reg Z and state law are satisfied.  Securian has a White Paper showing the case law and analysis on this issue, which we are happy to share.  Other providers offering blended plans can also share their research as well.
It seems that the NCUA agrees with this analysis, as it states in its Letter to Federal Credit Unions that consummation occurs at the time of the advance.
Myth #2:  The NCUA is saying that blended plans are "impractical or illegal" in some states.
Truth:  The NCUA's letter, in reality, just reminds credit unions that "consummation" has a state law component that they must satisfy.  This is done by providing the disclosures at the time of the advance.  So yes, blended plans need to satisfy state law when it comes to the Reg Z timing requirements.  And they do.
Myth #3:  Consummation of an advance somehow retroactively occurs at the time the plan is opened
Truth:  That's just silly.  If one looks at the law on this issue, they will see that there is no basis for this allegation.  See #1 above.
Myth #4:  In most states, when consummation occurs for purposes of Reg Z timing requirements is unclear.
Truth:  In all states, the case law makes it clear that consummation occurs when the member becomes obligated on the loan.  State contract law is determined by court cases.  The courts will look at the language of the contract and the actions of the parties to determine when consummation occurs.  In a loan transaction, consummation occurs when the lender has offered a loan on specific terms, the consumer has accepted that offer, and the contract obligates the consumer on that particular loan.
Under blended plans, the contract documents typically state that the member is not obligated on any particular advance until the member accepts that advance.  And certainly the action of the parties makes this clear too – a consumer isn't obligated on a loan until he takes the loan.  When does he take the loan?  At the time of the advance.  Not only is state law clear, but common sense gives us the same result.
Myth #5:  Courts have not addressed the specific set of facts present in the MFL single signature plan.
Truth:  This one is more of a distortion than a myth.  It is true that no one has been sued on a blended plan (good news, yes?), so no court has looked at the Reg Z timing issue specifically regarding a blended plan.  Does this mean we can't know when consummation occurs until someone gets sued?  Heck no.  Instead, lawyers rely on the "legal precedents" set by the many cases analyzing the consummation issue under Reg Z in other, but similar, circumstances for the past couple decades.  This is the legal research explained above.
Myth #6:  The NCUA is alarmed or disturbed by the consummation issue or is warning against it
Truth:  The NCUA was simply reminding credit unions that consummation has a state law component to it.  This is true for closed-end notes as well, and is nothing new.  In fact, the NCUA provides no guidance or position regarding state law issues.  And, it assumed that vendors providing blended plans have that covered.  Which they do.
Myth #7:  Closed-end advances under a blended plan need to be signed to consummate the transaction.
Truth:  They don't.  Reg Z does not require disclosures to be signed.  For contractual purposes, the signature is obtained at the time the plan is first established.  Consummation occurs at the time of the advance when the member accepts the loan proceeds.  Contracts can be made up of more than one document, and they don't all need to be signed.  Our White Paper explains this in more detail.
Myth #8:  Closed-end notes with e-signatures solve all compliance problems.
Truth:  Closed-end Notes and  e-signatures can have their Reg Z timing and logistics issues too.  Far be it from me to poo-poo technology in the 21st century.  But there's no magic bullet.  For example, when the disclosures appear on the same document as the credit contract, Reg Z requires consumers to receive the disclosures in a form they can walk away with prior to signing.  It's not enough to merely show the disclosures on the screen.  And with closed-end notes, you also have to obtain the member's signature.  How will you do that if the consumer, for example, is sitting in the auto dealer's finance office?
I'm not saying it can't be worked out.  But credit unions should think through the logistics before moving to closed-end notes.  Blended plans only have to satisfy the timing requirement; closed-end notes have to satisfy the timing requirement AND the signature issue.
Myth #9:  Blended plans are more about convenience than compliance.
Truth:  Blended plans comply with Reg Z and state law.  Plain and simple.  Vendors who offer blended plans, like Securian, also provide their compliance guarantee for these plans.  If loan forms vendors did not care about compliance, they would go out of business in a hurry.
Blended plans have been carefully developed based on facts and law.  Vendor research such as Securian's White Paper proves this.  If you have questions, contact your vendor.
Myth #10:  Allegations and innuendo serve credit unions better than fact-based, compliant solutions
Truth:  Each lending solution needs to be compliant, and forms providers should be able to back up their positions with facts and law.  The vendors providing blended plans can do that.  Ask your vendor if they can too.
While blended plans are relatively new, they have not been hastily slapped together in the past couple months.  Securian has offered its blended plan since 2009 and others followed suit thereafter.  They have been proven compliant under NCUA guidance and objective legal analysis.  Many lawyers over the years have reviewed the plans and deemed them compliant under Reg Z and their state law.  But you don't have to believe me.  Read our White Paper or other vendor research, discuss it with your lawyers and compliance folks, and decide for yourself.
Catherine Klimek is Senior Counsel with Securian Financial Group and is in charge of compliance for Securian's Loan Documentation Services area. She is a rabid baseball fan and enjoys making things simple and compliant for her credit union clients.  She has teamed with Jackie Philpot, Manager of Securian's Loan Document Services group, to provide credit unions with practical, compliant solutions for a combined 45 years.  Catherine may be reached at catherine.klimek@securian.com or 651-665-3285.  Jackie can be reached at www.jacquelyn.philpot@securian.com or 1-800-452-4521, ext. 54908
Allied Solutions, LLC is a subsidiary of Securian Financial Group and is one of the largest providers of insurance, lending, and marketing products to financial institutions in the US.  Allied uses technology based products and services customized to meet the needs of 4,000 clients along with a portfolio of innovative products and services from a wide variety of providers. For more information please visit www.alliedsolutions.net. Securian and its affiliates are among the most highly rated by the major independent rating agencies that analyze the financial soundness and claims-paying ability of insurance companies.  For more information about the rating agencies and to see where our rating ranks relative to other ratings, please see our web site at securian.com/ratings.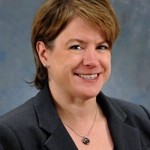 Catherine Klimek is Senior Counsel with Securian Financial Group and is in charge of compliance for Securian's Loan Documentation Services area. She is a rabid baseball fan and enjoys ...
Web: www.alliedsolutions.net
Details