Breaking the barrier
Part one
The only way you can get there is by pack mule or on foot.
In Serrania del Perija, a mountain range that forms the border between Colombia and Venezuela, live the Yukas, an indigenous people seeking to flee conflict and strife, while carving out a stable daily life for themselves and their children. In this part of the world, there is a fine line between survival and death.
Growing and harvesting crops and selling them at market, resulting in vital "yonkata" or revenue from these sales, is crucial to the clan's survival before the next harvest. It helps to pay for medical and clothing needs for the entire group. But even this most basic of transactions is a challenge.

The journey from the Yukas' village to Codazi, the nearest community, is a four- to seven-hour trek, depending on if there is a mule or truck available. Often the trip is made on foot. There is no current financial institution to aid in providing the Yukas with adequate financial services or education.
Enter the World Council of Credit Unions' (WOCCU) Bancas De Las Opportunidades program, which focuses on providing financial inclusion to displaced groups and refugees caught in the middle of the conflict. Field agents, with the help of translators, introduce the concept of savings mobilization through the vehicle of a Village Savings & Credit Association (VSLA).

VLSAs are groups in which members pool their savings to have a source of lending funds, and members can both make deposits and withdrawals from the pool. Each group was given a savings box, a trusted mechanism for securing the savings safely for all participants. This mechanism will aid the Yukas in times of poor harvest yield or in the face of other types of adversity as the border conflict rages on.
200 Yukas gathered and were enthused to begin to take up this new practice leading to greater financial stability and understanding for their small community. Laughter, food, and dancing was integrated as part of the educational instruction with a trusted bond created between the Yukas and WOCCU.
Through the Bancas initiative, World Council achieves its goal of extending credit unions and financial inclusion to a seemingly unreachable community in an ongoing conflict zone, while the Yukas embrace the VSLA that, paired with their enduring spirit of resiliency, can serve them as they grow their harvest and save for the rainy days to come.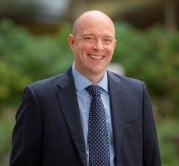 Mike Reuter is the Executive Director of the Worldwide Foundation for Credit Unions, the 501c3 charitable nonprofit that supports the World Council of Credit Unions in its mission of providing ...
Web: https://www.woccu.org
Details