Brighten the credit union movement's path with mentorship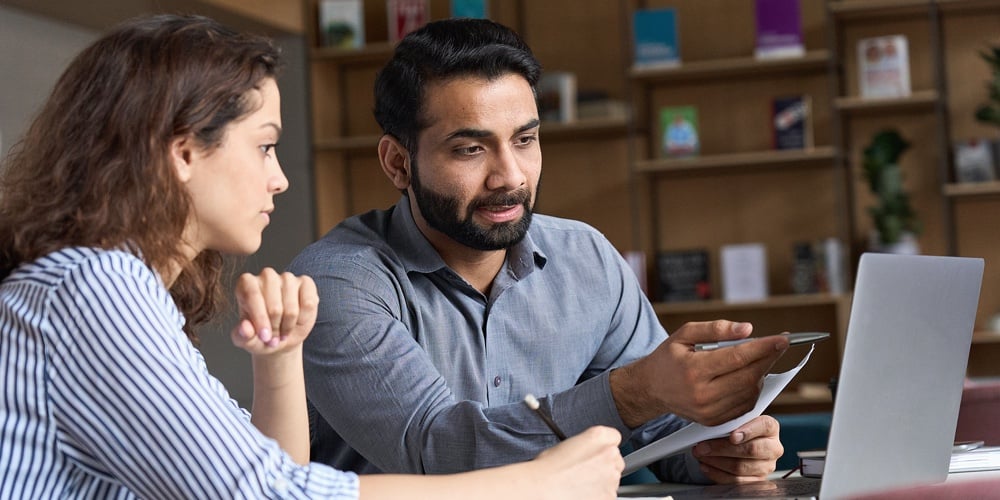 War for Talent. The Great Resignation. Labor shortages. Feeding the Pipeline. Diversify Your Workforce. Changing Ideas around Work and Career. These are not just buzzwords among HR groups or headlines in business trade publications. These are real challenges for credit union employers across the county. And while there are as many solutions to address these issues are there are buzz words to describe them, Mentorship is one tool in the toolbox that we as credit unions have a unique opportunity to deploy.  
Mentoring is a cost-effective, valuable tool for developing the credit union movement's most important asset, our people. A successful mentoring process depends on the partners sharing common goals and expectations, having a commitment to the mentoring practice, and giving and receiving trust and respect. Both the mentor and the mentee give and grow in the mentoring process. It can be a catalyst to assist motivated employees to advance their skills and careers while leveraging the vast experience, knowledge and passion of current leaders and professionals.
While I did not participate in a formal mentoring program, I vividly recall the lessons I learned early in my career from Martin Tressell of Pueblo Teachers Credit Union. Coming from the banking industry, Martin introduced me to the movement, and what that really meant. He pushed me to be involved not only at the credit union but on the state level as well. He broadened my perspectives while engraining the one single purpose of the credit union – to take care of the member. He was instrumental in my career path and his guidance helped me get to where I am today.  
While informal mentorships like this happen to many in our industry, I would encourage credit unions, leagues, and other industry associations to be more intentional about mentoring as we face the current worker challenges of our time. For many credit unions there is an urgent need to focus on leadership development for succession planning. We are fighting together for the success of small credit unions. We are passionate about diversity. More opportunities to foster career growth among our employees will help keep our movement healthy and strong, and able to take care of the member of tomorrow.  
In Minnesota we are partnering with the Montana and Wisconsin Leagues to launch a 12-month formal mentoring program – the Tristate Mentorship Match – to bring our collective credit union employees in all three states an opportunity to network and grow. The program is based on a pilot we offered to our Minnesota Women's Leadership Network in 2019. During the pilot, the credit union principals of people helping people and cooperation among cooperatives were fully displayed in a way that we do not normally see. We saw mentors truly leave a legacy, guide another's career path, and often reenergize their own personal career goals. Mentees learned valuable knowledge from the mentor's expertise and past mistakes. They increased competencies in specific areas and established valuable connections with higher level colleagues. It was truly inspirational and career changing for those involved.  
If you're interested in seeking out or formalizing a mentor relationship, check out formal programing options through credit union industry partners. The Credit Union National Association and Credit Union Executive Society both offer mentorship opportunities; along with several State Leagues. Inclusiv, the African American Credit Union Coalition, and the Network of Latino Credit Unions and Professionals have also recently launched a mentorship program to benefit small, minority-owned, and faith-based credit unions. Reach out, learn more, sign up. 
If you are unable to participate in a formal program, seek out the informal opportunities. For those looking for a mentor, get involved. Make connections. Ask for advice. The credit union world is known for information sharing. Start with a simple ask, like a quick meeting on a specific topic, and nurture that relationship. For those looking to mentor others, pay attention to those "up and comers" in your credit union or chapter. Provide opportunities. Be open to new ideas. Network and make connections. Offer to help. Reach out to your state's Young Professional's group, DEI committee, or Women's Leadership Network. 
"If you light a lamp for someone else it will also brighten your own path." – Buddha.
As credit unions, we have a compelling opportunity to perpetuate the movement, brightening our collective path through mentorship.
Mark Cummins has served as the President/CEO of the Minnesota Credit Union Network since 2007. Prior to joining MnCUN, he was the President & CEO of White Crown Federal ...
Web: www.mncun.org
Details