BSA: Don't just train it—understand it
In credit union training, some issues are so important that they allow no room for error. Bank Secrecy Act (BSA) compliance is one such issue.
BSA isn't just another set of regulatory hoops for your credit union to jump through; it's one of the most crucial pieces of financial legislation in U.S. history, and it ensures that credit unions do their part to find and report money laundering. Your obligation to comply with BSA is both a legal and moral one.
How do you ensure your staff is fully prepared to maintain BSA compliance? The job starts with the trainer.
Inventor and businessman Charles Kettering once said, "There's a great difference between knowing a thing and understanding it." For a trainer to truly engage their staff in BSA compliance, they need more than just cursory knowledge of the law. Trainers need to actually understand the content and the implications of BSA for their credit union. By understanding the Bank Secrecy Act, trainers will be able to design a training approach that explains the law's most challenging aspects effectively and accessibly.
Trainers who make the time investment to learn about different aspects of the BSA are more equipped to answer nuanced, department-specific questions and help staff members relate training back to their role.
Another benefit of this approach is articulated by CUNA's Director of Compliance Education, Tracy Blaske. "The more BSA courses you take, the quicker you'll learn what makes for effective BSA training," she notes. "CUNA's BSA courses—which are vetted by experts and carefully designed to present information in an easily digestible manner—are excellent models for your own training program."
If you need one more incentive to self-train on the BSA, consider this: trainers are in a unique position to set an example for the rest of their credit union. Staff members turn to trainers for guidance on learning and professional development.
By enrolling in BSA training, trainers communicate the law's importance in a way that books and lectures cannot convey.
To view CUNA's BSA training options, visit cuna.org/courses.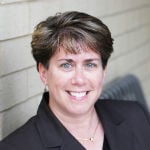 For the past 15 years, Marlo has designed, developed and conducted training programs for credit union employees, executives and volunteers. Marlo is responsible for working with the Center for Professional ...
Web: www.cuna.org
Details