Call center strategies that enhance CX and drive revenue
As your credit union's member base expands, it is important to ensure your call center operations remain efficient while providing the level of service existing members have come to expect. According to Statista, 40% of U.S. consumers stopped doing business with a company after experiencing poor customer service. Meanwhile, companies that work to improve customer service reported increased customer loyalty, upticks in revenue, and decreased expenses.
But the odds are often against call center agents, who face daily struggles in their roles. With repetitive tasks, intense workloads, time constraints, and frequent calls from frustrated members, it is easy to see why the average call center turnover rate is roughly 40%.
Credit unions must focus on ways to better help call center employees manage their workload if they want to save time and money on future training costs—and strengthen member relationships. Here are some strategies that may help.
Put members first
Prioritizing member experiences when evaluating your call center strategies ensures members remain the focus of your efforts. One way your call center employees can achieve this is by considering your members' unique needs—and the demands of the economy—when crafting responses.
Active listening and empathy go a long way toward making members feel valued and helping eliminate obstacles to successful interactions. Your credit union can minimize repeat calls and member frustration by listening attentively and resolving issues on first contact.
In addition to the message, consider the medium. Are you providing members with the communications channels they prefer? Communication is key to building strong member relationships, so credit unions must provide multiple support channels like email, text, phone, and live chat.
Tap technology to elevate experiences
Sometimes, members have the best experiences when they can help themselves. Self-serve options, like those provided by interactive voice response (IVR) technology, let credit unions engage members through automated menus. Often, this leads to faster resolutions by connecting callers to the most qualified agents, queues, or self-service actions necessary to fulfill their request. Furthermore, they help reduce wait times and improve resolution rates, which removes pressure from call center staff while improving member satisfaction.
Prioritize calls based on member needs
Although every member is important, the urgency of their calls can vary greatly. Effective call routing can help credit unions assist members in a manner consistent with their issue, get the call to the most qualified agent, and minimize member frustration. Credit unions can set service level agreements (SLAs) to field urgent calls within a specified timeframe. SLAs can be based on a variety of factors, including type of issue or member's account status.
So, if Darryl calls with a general question about his account, he is not holding up the queue for Beth, who has just noticed a fraudulent transaction on her debit card. This allows credit unions to address critical needs first and ensure members receive prompt service when they expect it.
Anticipate capacity overflow
Capacity management is a crucial aspect of call center operations that helps agents provide prompt assistance without sacrificing quality. This includes peak periods when call volumes spike or exceed the capacity of the call center, which may be seasonal or during certain times of each day, week, or month.
To handle such spikes, credit unions should rely on historical data and trend analysis to forecast call volume and ensure its available staff and resources can meet demand. Credit unions often outsource call center operations in overflow situations where demand outpaces staffing.
An outsourced extension of your call center can handle basic requests, leaving your in-house agents to manage the nuanced, complex issues members may face with your credit union. This saves the time, money, burden, and stress associated with hiring and training new staff for seasonal needs.
When outsourcing your call center operations, it is important to align with a partner that believes in prioritizing positive member experiences and treating your members with the same level of care that your in-house agents would.
SWBC has more than 30 years' worth of contact center operations experience. We integrate with credit unions of all sizes using the latest technology in call routing and core integrations while following compliance standards to maintain the integrity of member data. Our clients' members cannot distinguish where their credit union's high customer service standards end, and our contact center solutions begin. Visit our website to learn more.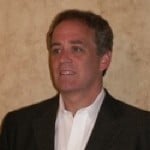 Steven Holmes has over 30 years of experience serving financial institutions primarily in the software industry. Most recently, he was part owner in a company that provided contact center outsourcing ...
Web: www.swbc.com
Details