Can we forget about ADA compliant websites now?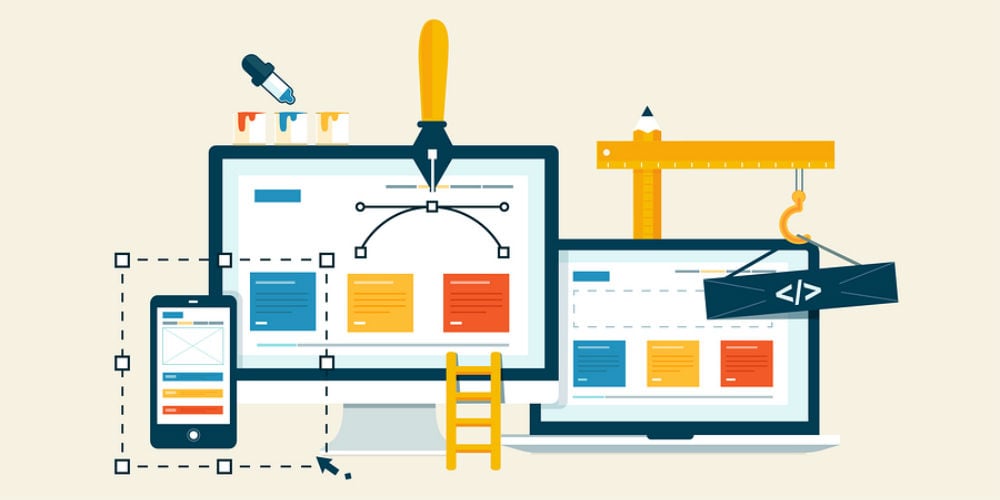 The flurry of lawsuits alleging websites to be non-compliant with the Americans with Disabilities Act (ADA) has made the threat of litigation an ongoing, serious concern amongst the entire industry. So it's welcome news to learn that recent cases have been dismissed in favor of credit unions. But does this mean we can now forget about making websites ADA compliant? The answer is no; having an accessible website is more crucial than ever.
Despite the positive developments, or perhaps in spite of them, credit unions are likely to find themselves under even more scrutiny as litigating parties become increasingly aggressive. Similarly, by ignoring the wider benefits of offering an ADA compliant website, credit unions could be missing an opportunity to deliver more value to their existing members as well as the potential to gain new members.
Proactively implementing an ADA compliant site, however, ensures credit unions can stay ahead in protecting and propelling their brand. Here's why.
The Law Can Vary
While recent proceedings have credit unions coming out on top, there is no guarantee every case will have the same result. The cases dismissed were largely done so due to a lack of standing, that is, the plaintiff was ineligible to join the credit union and therefore had no case. But legal and industry experts warn that the lawyers driving the litigation may start funneling it through eligible individuals any day now, meaning the threat is far from over and credit unions are still vulnerable to attack.
Instead of being compelled into compliance by costly litigation, credit unions can take active, cost-effective steps now to prevent it happening in the first place, simply by making their site ADA compliant. To quote a well-used adage, the best defense is a good offense, and there is have never been a better time to apply this strategy.
It Enhances Member Value
Credit unions have always existed to serve their members and provide them with the greatest value. Improving website accessibility ensures members are being served in the best possible way, especially for those affected by a disability.
By no means are we advocating the frivolous lawsuits – we firmly believe they are unfounded and unnecessary – but we do see the benefit of giving members everything they need to derive value from a brand. And by optimizing the accessibility of a website, individuals with a disability have good reason to choose and remain loyal to their credit union.
It Can Become a Better Brand Experience
If updating a website to meet accessibility guidelines, the opportunity exists to refresh other elements at the same time. Modernizing the design, branding, and functionality all go a long way to strengthening the complete digital experience.
Responsive design, integrated blog capabilities, simplified back-end systems for easier internal updates, and upgraded, secure PCI compliant hosting are all features that could be rolled out while upgrading a site's accessibility. With a wider overhaul, credit unions can make improvements on a more economical scale and remain competitive in a market where digital is increasingly critical to success.
One Step Forward, Two Steps Ahead
Ultimately, risk cannot be completely avoided, but it can be mitigated. And by taking action now, credit unions can ensure they stay ahead of the curve, both in terms of legal vulnerability and member satisfaction. Rather than waiting for the issue to become an urgent problem they must address, credit unions that seize the opportunity to create an ADA compliant site will have much greater standing. Not only will they lessen the likelihood of being targeted by frivolous lawsuits, they will give their members a much a better digital experience. All in all, it's an opportunity for credit unions to create a website that they can be extremely proud of. And that's absolutely worth pursuing.
Sources:
http://news.cuna.org/articles/114694-cuna-ill-league-see-victory-w-ada-suit-dismissal
https://www.cujournal.com/news/despite-recent-victories-credit-unions-ada-battle-is-far-from-over
http://news.cuna.org/articles/113592-compliance-cunas-ada-website-accessibility-resources
Prior to forming Prager Creative, Ben worked with design studios, branding firms and advertising agencies to push great strategy and design for all his projects. His experience with all aspects ...
Web: www.pragercreative.com/creditunions
Details