Can your credit union become a media company?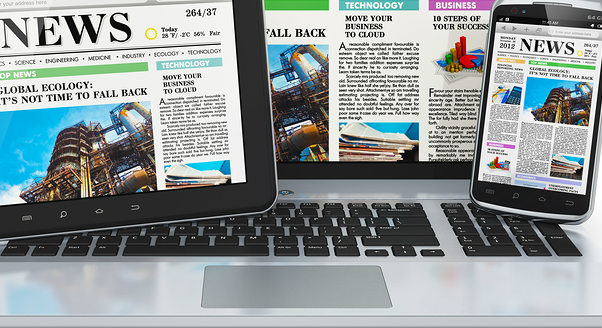 The first question you're probably asking yourself is: "Why would I want my credit union to become a media company? We're not Forbes; we're a financial services institution."
Wait a minute. Why can't you be Forbes? You are a financial services provider – not just a transaction provider. You are not simply an ATM; you help people. Your not just a website or mobile app; you give people second chances to improve their lives. You are a financial resource, an educator, a community developer, an answer to your members' monetary issues. These "missions" position you as a trusted leader in the marketplace.
There are millions of people out there who need financial help. They need help with financial planning, debt relief, investing, buying a house, retirement, etc. And many don't know where to get it. As credit unions, providing this type of helpful information on a consistent basis vaults you to that trusted leadership position to be their hero. That's slightly huge.
I've been kicking around this media company topic for a while now. It really hit home for me after listening to a Social Media Examiner podcast with "Your Brand: The Next Media Company" author Michael Brito, who's been focused this subject for most of his professional career. With content being king in today's marketing court, being a – or like a – media company can be an effective "attention getter."
Brito identifies five media company characteristics:
Storytelling (know your message)
Content (generate it)
Relevance (provide relevant content according to your business)
Ubiquitous (be everywhere!)
Agile (be able to produce and post often)
Let's get to the brass tacks here: If you know your core message, as all media companies do, you must convey this message consistently in numerous channels – not just social, not just ads, not just the news. Being the best kept secret in town is lame. It's hiding. You want to be the best kept, best known financial institution for consumers' first choice.
To achieve this goal, you must tell your story time and time again. Media companies, or even businesses that act like media companies, generate consistent, helpful content to their targeted audiences. They also transcend their core services.
Brito pointed out how Red Bull has become a media company. Yes, the company provides energy drinks to the masses. But that's not its message. Its message is epic events, empowerment, and a "do anything" attitude.
Red Bull was the major supporter of the Red Bull Stratos skydiver who broke the world record last year practically jumping from the moon. Red Bull was synonymous with that "epic event." I expected Red Bull to support that event because that's what the company is all about. It also builds snow-covered half pipes for professional snow boarder Shaun White to help push him to new heights, so to speak – which enhances their brand each time he wins. Sounds like reciprocity.
That's Red Bull's core message and it spreads like wildfire in multiple channels. How can we tie in this model with credit unions?
"We're not building half pipes for anybody or helping people jump out of a capsule from space."
You're probably right – but it would cool if your credit union did.
How about doing what Natco Credit Union did this summer, using a CDFI grant and building a Community Empowerment Center to help its area residents get back on their feet after experiencing the fallout of a crappy economy. Natco put the word out in the news, videos, member newsletters, social media channels, website (on the homepage!), etc. Natco not only built a highly valued center, they generated tons of content to support that effort. Now the credit union is an even more prominent leader in its community helping residents – and may get many of them to become members of their credit union.
Brito provided another example of a company that sparks its audience with in-house generated content: IBM. With thousands of employees, surely some of them can be qualified to provide objective, helpful stories for consumers – event if they don't purchase IBM products. IBM leverages its choice employees to tell stories about cool things IBM is doing inside and outside of the company walls. It's a kind of "behind-the-scenes" or inside look at IBM, which is called "brand journalism". This consistent content generation from employees, again, builds trust for possible business down the road from peers.
A credit union that comes to mind, which does the same thing (but didn't copy IBM), is Verity Credit Union. Verity is extremely progressive and aggressive in its content generation. It has more than a dozen employees generating helpful, insightful content for its members, anything from mortgage lending, HR issues, investments, financial technology, business services, and more. It even has a program called "VerityMom," hiring a Seattle-based mom to provide relatable mom-type info and advice through daily blog posts, Twitter, Facebook, YouTube, etc. to other area moms. This program even generated more content for Verity through the Seattle media. Verity is essentially a media company.
Ok, you're probably thinking that this is a lot and not every credit union is a Verity having a dozen or more employees able to contribute. In fact, the number one issue holding many credit unions back from generating consistent content is lack of resources. Many credit union employees wear multiple hats – even CEOs these days.
Here are a couple of probable resources Brito provides:
Contently and Ebyline have a network of journalists, bloggers, and influencers who will write content for you. All you need to do is write the creative brief and then hire writers to write the content on your behalf. Of course you get to review and approve it prior to posting.
So where do you start? Brito recommends keeping it simple defining your content strategy through the following questions:
What is it that you want to say?
How do you want to say it?
Where do you want to say it?
To be a media company, you don't have to change your core. You simply provide your core message to the masses on a consistent basis. You also don't have to like Forbes or IBM or Red Bull or Verity or Natco. But perhaps you can take pieces from their efforts and tweak them to suit your content generating needs. Again, keep it simple – the best things usually are. Provide your audience with a consistent, value-add message that boosts you to a trusted leadership position for more business down the road. No time to be a best kept secret anymore.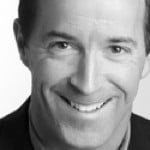 Mike Lawson; principal of the marketing firm, DML Communications (www.dmlcommunications.com), and host of the credit union industry's only online video talk show, CUbroadcast; has more than 20 ...
Web: www.cubroadcast.com
Details