Cause marketing and why it can work for your credit union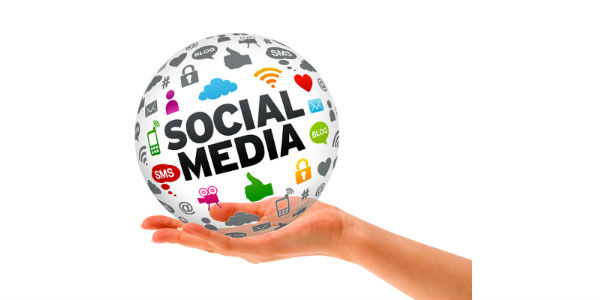 When it comes to improving brand image, social media is a good place to start. This medium gives organizations a chance to reach a lot of people, quickly – for better or worse. According to CafeGive, cause marketing is a great way to engage with current and potential members/customers:
"The vast majority of American consumers polled showed interest in companies engaged in cause marketing. Eighty-three percent of Americans believe businesses should support good causes.
American consumers also think company support for causes is acceptable (88%) and hold those companies' images in positive regard (85%).
Forty-one percent of Americans have made a purchasing decision in order to contribute to a cause. That number has doubled since 1993.
A cause will prompt 61% of undecided consumers to try a product with which they're unfamiliar, and a whopping 80% of consumers said they would switch to a brand that supports a cause when price and quality between brands are equal.
Household shoppers (moms) and hipster shoppers (millenials) are two of the most highly sought-after market segments today. The numbers of both consumer profiles who support and approve of businesses that help causes exceed 90%."
Cause marketing is something Verity has done numerous times in the past (including our very popular Cartwheel for a Cause contest where we donate over $10,000 to causes that are submitted and voted upon by the public). In 2013, Verity has had a goal of increasing our social media following in an attempt to add more members in our 25-40 year old age demographic. To support this effort, we conducted a Facebook photo contest over the summer of 2013. This contest was conducted in conjunction with the launch of our bicycle loans (yes, that is loans for bicycles – not motorcycles – up to $7,500). We worked with CafeGive to create a custom application for our Roll-On Seattle Bicycle Photo Contest where people could submit bicycle related photos that would then go to voting to determine a winner. Anyone could enter the contest, but everyone is required to "like" the Facebook page in order to vote. The winner in each category (four total) would get a $250 gift certificate to Gregg's Cycles, a local bicycle shop. And, Verity partnered with a local nonprofit, BikeWorks, so that Verity would donate $5 for each entry (up to the first 100 entries) to BikeWorks.
During this promotion, Verity saw approximately 300 likes added to our Facebook page, and tons of social chatter via Facebook and Twitter. This put us well on our way to meeting our goal of 1,000 Facebook fans by the end of the year – we are over 800 now.
Have you done anything with cause marketing? Has it worked for you? Have you been thinking of trying anything in this area? I would love to hear about it.
Why do people say one thing and do another? What really drives behavior? How does the brain actually work – and how can we best communicate with it? What does that ...
Web: www.thebrainybusiness.com
Details