The CUInsight Experience podcast: Melina Palmer – Seeking answers (#34)
"It's very easy to find the right answer to the wrong question." - Melina Palmer
Welcome to episode 34 of The CUInsight Experience podcast. Hosted by Randy Smith, co-founder and publisher of CUInsight.com. On this episode, Randy is chatting with Melina Palmer the host of The Brainy Business podcast and a teacher of behavioral economics. She helps entrepreneurs and companies to understand the small changes that can make a big difference in increasing engagement.
Listen in as Melina shares how she found behavioral economics, what it is, and why it matters in business and personal life. She shares some fantastic metaphors to explain how the conscious and subconscious mind work together to make decisions and how you can change small things to become more creative and productive. 
Randy and Melina then move into behavior and business and how the two correlate. Melina provides data on topics such as pricing, anchoring and adjustments, and the words businesses should avoid in marketing. She provides some truly valuable information for ways to reach your members that make them want to keep doing business with you.
This episode is chock full of ways that credit unions can appeal to the subconscious and conscious minds of their members and potential members. Don't miss the end when Melina shares her leadership and lifehacks. The nuggets she provides don't stop in part 1.
Subscribe on: Apple Podcasts, Spotify, Google Play, Stitcher 
How to find Melina:
Melina Palmer, Host of The Brainy Business podcast
melina@thebrainybusiness.com
www.thebrainybusiness.com
LinkedIn | Twitter | Facebook | Instagram | YouTube
Show notes from this episode:
Melina's articles in the Community
Must subscribe and listen weekly: The Brainy Business podcast
Melina is also a contributor on Inc. Read her articles here.
Company mentioned: Verity Credit Union
Program mentioned: Filene i3 Program
Program mentioned: The Center for Advanced Hindsight, Duke University
Article mentioned: 1 word that increased sales by 38% by Melina Palmer
The Brainy Business podcast: Episode 5 – The Truth About Pricing
Program mentioned: Credit Union Development Education
Album mentioned: Abbey Road by The Beatles
Book mentioned: A More Beautiful Question by Warren Berger
Shout-out: Ellen Degeneres, Oprah
Previous guests mentioned in this episode: Leo Ardine, Jill Nowacki (Ep. 4 & Ep. 18)
You can find all past episodes of The CUInsight Experience here. 
In This Episode:
[01:58] – Welcome to the show Melina Palmer, the host of The Brainy Business Podcast.
[02:52] – How did Melina get involved in behavioral economics and what is it?
[05:23] – Why does behavioral economics matter in business and in life?
[10:42] – Pricing and behavior, do they correlate?
[13:36] – Melina explains anchoring and adjustments, what they are and how you can use them.
[17:07] – What are the top 5 wording mistakes businesses make?
[19:46] – Are there positive ways to trigger the brain?
[23:10] – What is the ROI for the credit union by using behavioral economics?
[23:44] – Melina shares what inspired her to leave the credit union for teaching and public speaking?
[25:16] – Has the inspiration changed as she moved and evolved in her business?
[27:14] – How has Melina's view of leadership changed since studying behavioral economics?
[28:34] – What does Melina say frequently?
[29:45] – Melina shares the mistakes she sees young leaders make.
[31:09] – What piece of advice does Melina go back to time after time?
[32:35] – How does Melina climb the walls and hurdles business throws at her?
[34:26] – Should messages be fresh or consistent?
[36:47] – What does Melina do with her free time?
[37:09] – Memorable trouble?
[37:58] – Daily routines?
[38:20] – Best album of all time?
[38:47] – What book does Melina recommend?
[39:13] – What is more and less important as she's gotten older?
[40:31] – Who does Melina think of when she hears the word "success?"
[41:09] – Any final asks?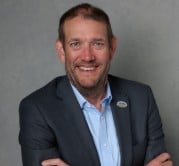 Randall Smith is the co-founder of CUInsight.com, the host of The CUInsight Experience podcast, and a bit of a wanderlust. As one of the co-founders of CUInsight.com he ...
Web: www.CUInsight.com
Details