CEO Update: October: A month of shared success!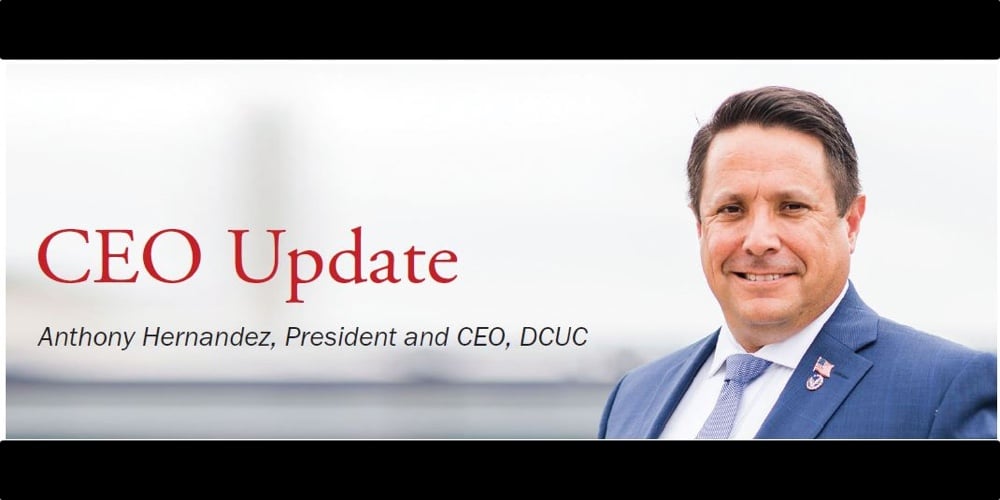 DCUC roared into action throughout the month of October, sharing success with our industry partners and our member credit unions. As the holiday season approaches, DCUC is focused on carrying this momentum through the next 8 weeks to secure a strong start to 2023. But first, a quick look at our tremendous accomplishments in October:
Last month's success began with our Midwest Sub-council Conference, co-hosted by Cobalt CU, in Omaha, Nebraska. DCUC's Midwest Sub-council has a long-standing history of gathering together for over 50 years! This year's conference was exceptional in terms of speakers, venues, and participation. Plus, it was the first time in many years to have a current member of Congress speak to our group. We were thrilled to have Rep. Don Bacon (R-NE) join us this year in support of our commitment to our military. His participation was perfectly aligned with our goal of becoming more active in our advocacy role.
In terms of advocacy, DCUC was front and center for the multi-industry response to the Credit Card Competition Act (CCCA). While the entire financial services industry was alarmed, DCUC answered the call due to a late-breaking amendment to insert the CCCA into the 2023 National Defense Authorization Act. The NDAA is "must pass" legislation for national security purposes, and plainly put, the CCCA has zero relevance to national defense, and more to do with increasing merchant profits. Worse, its impact harms military and veteran consumers already struggling with rising inflation, loss of income due to transfers (e.g., spouse employment), and lack of affordable housing. As if that wasn't enough, there was a clear attempt to exploit our most vulnerable veterans to include Medal of Honor and Purple Heart recipients, Disabled Veterans, and former POWs.
continue reading »