Changing the landscape for CU women starts with you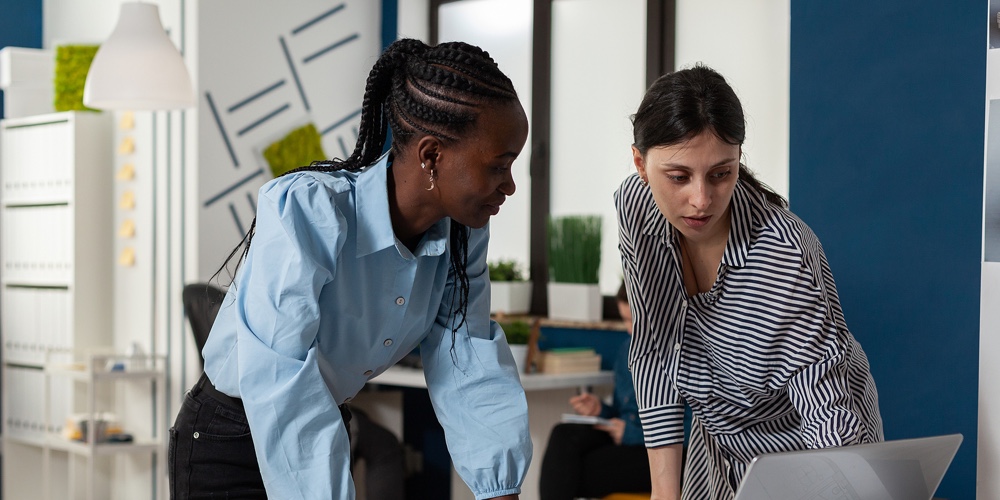 I grew up in a home where my mom was the breadwinner. Not by choice, but by necessity. She rallied every day, working morning to night supporting 6 of us kids.
I grew an appreciation for her in ways that, as an adult, I am in awe of. My mom was a rock. She went through so much, and she exemplifies in my mind what a strong woman is all about. As a father myself, I now ask her all the time how she did it.
In many ways, she is one of my heroes. She told me stories of the difficulty she had climbing the ladder in her professional life as a woman. While she didn't work in the credit union industry, it has helped me immensely to lead with passion and empathy, and to do my best to understand how many have paved the way for future women leaders. I am an advocate for helping to pave that path, but I am also a fan of it.
Now, in my adult years, I have the opportunity to help pave the path for my daughter and my wonderful wife. As a leader, I have the obligation—and I say that word on purpose because it shouldn't be a choice to not do it—to advocate for the amazing women I have the blessing to serve on my team. No path is easy, but we need to do our part to make the path easier and equal for all.
As an executive, I have seen first-hand the discrepancies in pay, roles, lack of autonomy given, and more. It spans across so many industries. But now, more than ever, there is greater awareness around this problem. So how do we as leaders help pave this path?
Here are a few suggestions:
Ensure you have diversity on your leadership team and board. It's not a box to check; it's for your benefit in every way. Some of the best people I know in marketing, business, and in this industry, are women. You need people that can respectfully challenge you and provide new thinking from their perspectives.
Provide recognition of the women in your life – both inside your job and outside. They probably don't hear it very often – a common issue that exists all over this world.
Use social media to show your support but don't let it just be words. Take action, create change, and show that your credit union cares.
Get behind the movements celebrating women and invest dollars to continue to support them.
Diversify your network. You need those different perspectives. Throw your biases out the window and listen.
Be genuine about your approach. No more of the fluffy narrative to your members that you're an ally for women, then turning around and acting completely different internally. It's time to get on board.
Participate in contests like WOW (Women On Work), a contest created to celebrate inspiring women in the credit union industry.
I have had the opportunity to meet some of the most incredible people in business, and so many of them are powerhouse women. People like Denise Wymore, who has focused on helping credit unions of all sizes stay relevant, Anne Legg who is helping CUs of all sizes tackle data strategy to help them grow, Nanci Wilson who is actively educating people across the country on celebrating differences, Whitney Anderson Harrell who is focused on financial inclusion and serving the underserved, and Stephanie Smith who is leading historical changes to this industry and helping to literally change history for women. The list could be pages long, but—ultimately—we all have to do our part.
Something I truly believe can help is taking a few minutes to nominate someone for the WOW Contest, which is 100% dedicated to recognizing the amazing women in this space. Now is your chance to make a difference, now is your chance to act.
Click HERE for more information and to nominate.
Join me and many advocates for this movement—no matter your gender or orientation—in celebrating CU women and getting their stories heard. These small steps can and will change the world.
James currently leads the Marketing Team at CRMNEXT, a CRM solutions for financial services. He recently lead a global marketing team at CloudCherry, that was acquired by Cisco with a ...
Web: https://www.crmnext.com
Details