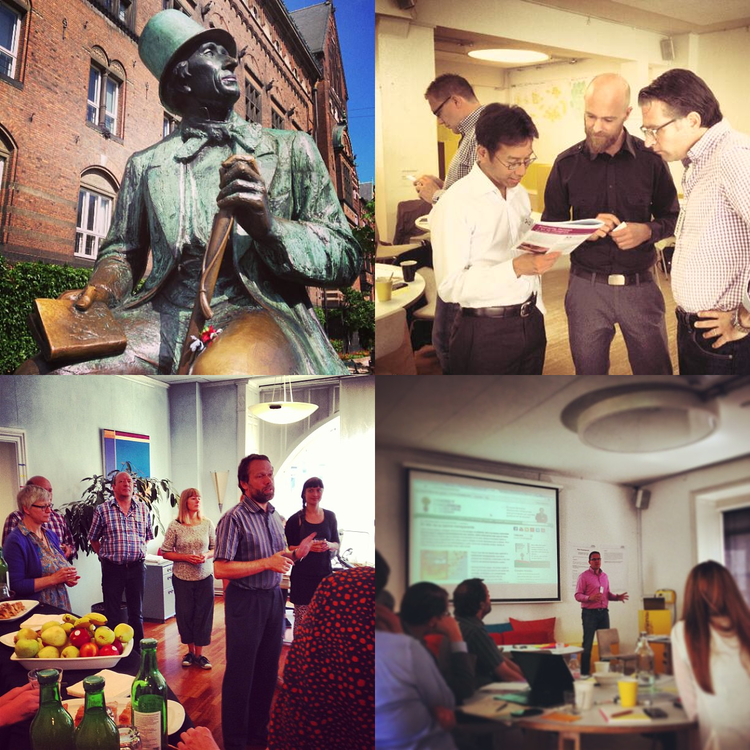 by. William Azaroff
This was a unique experience for me—a tight, focused session with colleagues from around the world, including Canada, Denmark, Germany, Bangladesh, Italy, Uganda, France, the Netherlands and the UK. I was headed to Copenhagen, Denmark for a meeting of the Global Alliance for Banking on Values, and I was excited, but also nervous. Twenty four people from nine different values-based banks and credit unions were coming together to discuss how to get more people thinking about what their money is doing while sitting in their bank account. I wondered about all the practicalities, and whether we could get anything done together—whether our home contexts were simply too different to yield enough common ground for the task in front of us.
It turns out my concerns were unfounded. Our organizations are so focused on similar societal outcomes that we immediately connected and found common purpose, vision and language. It didn't hurt that I was in a room with some brilliant, experienced, passionate people, people who were a delight to work so closely and intensely with—people I learned a lot from.
We were facilitated by some of the people who work out of Triodos Bank in the Netherlands, and operate the Global Alliance. They put together an intense and focused three days.
It was a complete and total honour to participate. We talked about some major themes and drilled down and down and down to create a strategic plan to take advantage of the work and resources at all of our home institutions to get more people in our communities and beyond thinking about sustainable banking and what it can mean for people around the world. I can't get into the specifics of the plan, but one of the major themes that came out, initially voiced by Peter Blom, the CEO of Triodos, is the concept of being a citizen banker.
continue reading »