Onsite: What's the story behind the story at CO-OP THiNK 15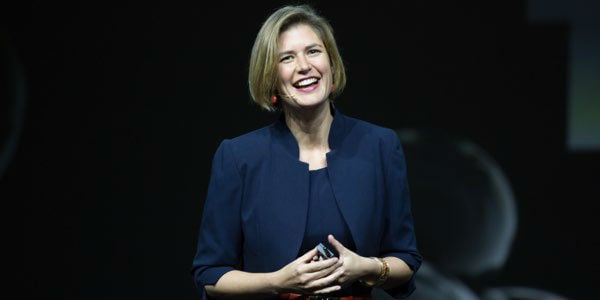 My plan was to write a little recap of the day's events at CO-OP THiNK 2015 but then something happened to me last year happened again. I was blown away by a speaker who changed the way I think and the way I hope to do with my work moving forward. It's the reason I attended THiNK and why it will be on my calendar again next year.
I will save the recap for tomorrow and in CUinsight.com fashion I will provide you with some links at the bottom of this post to our friends who are covering THiNK as well. Also scroll down to the bottom and check out some pictures from Wednesday too. But on to my first point….
The speakers at THiNK: Last year it was Gary Vaynerchuk. The crew at CUinsight.com now refers to him as my man crush because of how many meetings I start with "So yesterday on YouTube/Blog/Facebook/Instagram GaryVee said." A year later the most common response is that they have already watched/read it too.
Flash-forward to CO-OP THiNK 2015. I have a new crush (who the CUinsight.com crew will be hearing all about), and her name is Sara Critchfield. Sara is the founding editorial director at Upworthy. If you're not farmilar with Upworthy,  check them out, Forbes called them the fastest growing news site ever in 2013 so t they have quickly become kind of a big deal.
Sara was brought in to speak about exploring the technologies transforming consumers' daily lives. Sara worked at MoveOn.org before joining Upworthy. You can tell she has a passion for and being on the frontline of change. Sara's presentation focused on four key points:
Point 1: Think divergently to ask better questions
Point 2: There's more going on here
Point 3: Leave the 1950s behind
Point 4: Embrace data but stay human
Credit unions are fundamentally different then other financial institutions. People are wearing thin on the top down economy and feeling left behind. We have an opportunity and are perfectly positioned to take advantage of that. What could come from asking better questions? Are we looking at the story behind the story? We need to stop telling the same old story as banks. People want to hear our story. Yes, we are in a data driven world but we must still strive to stay human. We must tap into our own experiences, the experiences of others, and all the big data.
Think of the power of a credit union movement making decision based on a combination of our emotions, experiences and data.
Check out this video Upworthy shared a couple years ago. Sara Critchfield used it as an example of her second point, what's going on behind the story. 17 million people viewed this post. And for the record it's a tear jerker – you have been warned.
Upworthy: This Amazing Kid Got To Enjoy 19 Awesome Years On This Planet. What He Left Behind Is Wondtacular.
Below is some great coverage of CO-OP THiNK 2015 from our friends. Remember to follow along on Twitter at #COOPTHINK and as always @CUInsight. We have also been posting fun pictures from the event on the CUinsight Instagram and Facebook pages.
CO-OP THiNK Blog: Four Major Consumer Trends That Will Impact Your Business This Year (And Beyond)
Credit Union Magazine: Four Megatrends for CUs to Watch
Credit Union Times: CO-OP Reveals Four Megatrends: Onsite Coverage
Credit Union Times: How to Make Your Credit Union a Habit: Onsite Coverage
Credit Union Magazine: Prepare for the Growing Sharing Economy
Credit Union Magazine: Big Data Means Nothing Without Emotion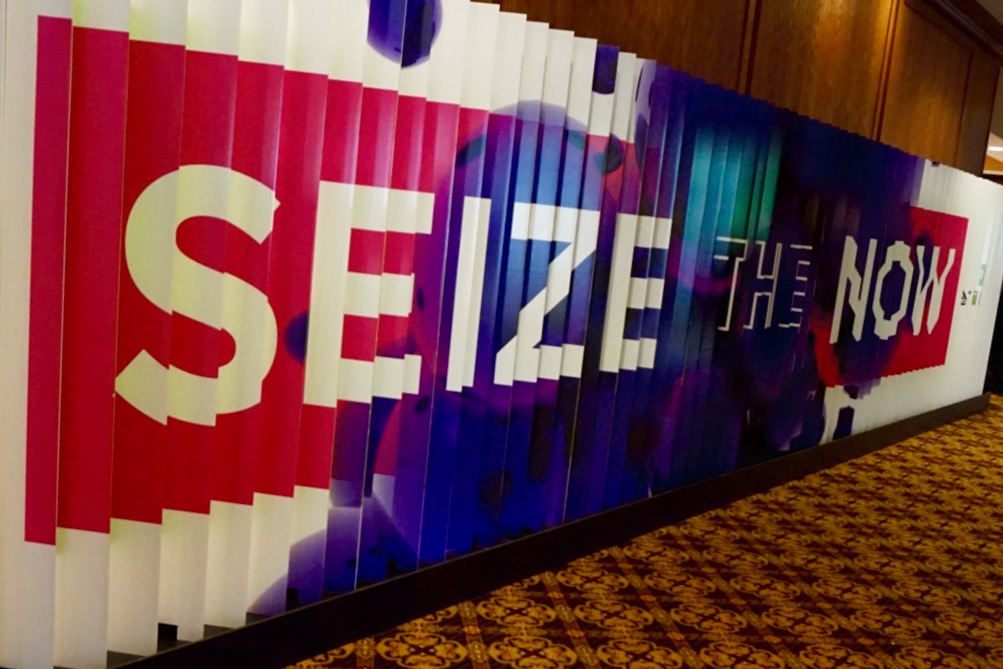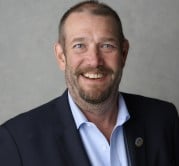 Randall Smith is the co-founder of CUInsight.com, the host of The CUInsight Experience podcast, and a bit of a wanderlust. As one of the co-founders of CUInsight he looks ...
Web: www.CUInsight.com
Details