Consumers prefer community financial institutions—but they won't switch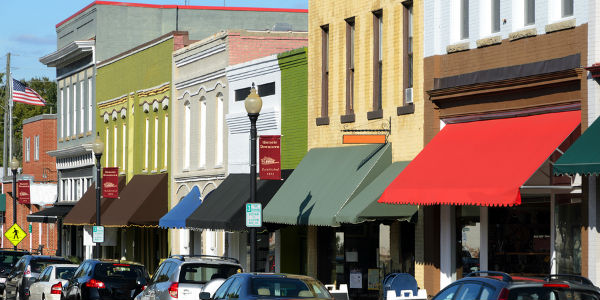 According to a new study, most Americans hold favorable views of community financial institutions (CFIs) and would rather do business with a credit union than a megabank. Unfortunately, those preferences alone aren't enough to drive consumers to switch to a CFI anytime soon.
The 2015 Consumer Banking Insights Study, commissioned by BancVue and conducted online by Harris Poll in January among more than 1,000 U.S. adults, found that, if all things were equal, 2 out of 3 U.S. adults (66 percent) would rather bank at a credit union than one of the big national banks. Fully 64 percent of consumers think CFIs have better personal service than the big national banks. And 1 in 4 megabank customers* (25 percent) say they sometimes feel guilty for banking with a big bank.
Yet, market share continues to diminish for CFIs, which had more than 70 percent share of the deposit market in the mid 1990s yet now have less than 30 percent The fact is that most people aren't planning to switch to CFIs anytime soon. Only 23 percent—less than a quarter—of those who don't have a checking account at a community financial institution say they're at least somewhat likely to switch this year. We also assume that the fraction of consumers who actually do make the switch will be far lower than those that claim they might.
Why the disparity? While many consumers feel positively about CFIs, they worry that CFIs don't offer competitive products and services. The study found that 31 percent of megabank customers say they want to use a CFI but feel those institutions lack the products they need. And 71 percent of U.S. adults say access to the latest banking products are more important when choosing a bank than the banking institution that provides them.
Additionally, many consumers simply don't know about CFIs. Among consumers who don't have a checking account with a CFI, 34 percent said it was because they haven't thought about it (30 percent) and/or are unaware of their options (11 percent).
It's clear, then, that CFIs must improve their product lineups and marketing efforts in order to grow. Today's consumers are looking for banking products that also provide things like rewards, cash-back options and ATM fee refunds.
Simply offering better products isn't enough, though. Those efforts must be coupled with branding, advertising and marketing initiatives that raise consumer awareness about local banking options. For 71 percent of consumers, a recognizable brand name is at least somewhat important when choosing a bank.
Improved products and marketing efforts are especially key when it comes to attracting the next generation of consumers. Among Millennials, 91 percent identified cash back options as at least somewhat important. Additionally, Millennials who don't have an account with a CFI are more than twice as likely to say they don't use a local CFI because they are unaware of their options (18 percent), than 35-54 year olds (8 percent) and adults 55 and up (7 percent).
Fortunately, there are easy ways CFIs can improve both their products and their marketing initiatives. Some credit unions have begun partnering with each other on joint marketing efforts, leveraging their budgets to reach more people. There are also third-party providers out there that offer nationally branded products to CFIs with features including rewards, ATM fee refunds and cash-back options.
CFIs have a great reputation for personal service, but that will only get you so far. In order to capitalize on consumers' positive feelings about credit unions, CFIs must offer better products and improve their marketing efforts to better compete with megabanks.
*Throughout this article "megabank customers" are checking account holders who consider one of the big national banks to be their primary banking institution and "credit union members" are those who consider a local credit union to be their primary banking institution. "Consumers" are defined as U.S. adults ages 18 and up who have a checking account at a financial institution.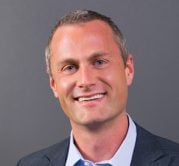 Gabe Krajicek is the chief executive officer of BancVue, the leader in branded, community-powered banking products. BancVue's innovative Kasasa® suite connects breakthrough products with world-class marketing, data-driven consulting, and ...
Web: www.bancvue.com
Details