Cooperative youth leadership – Financiera Comultrasan: Perspectives on youth empowerment from Colombia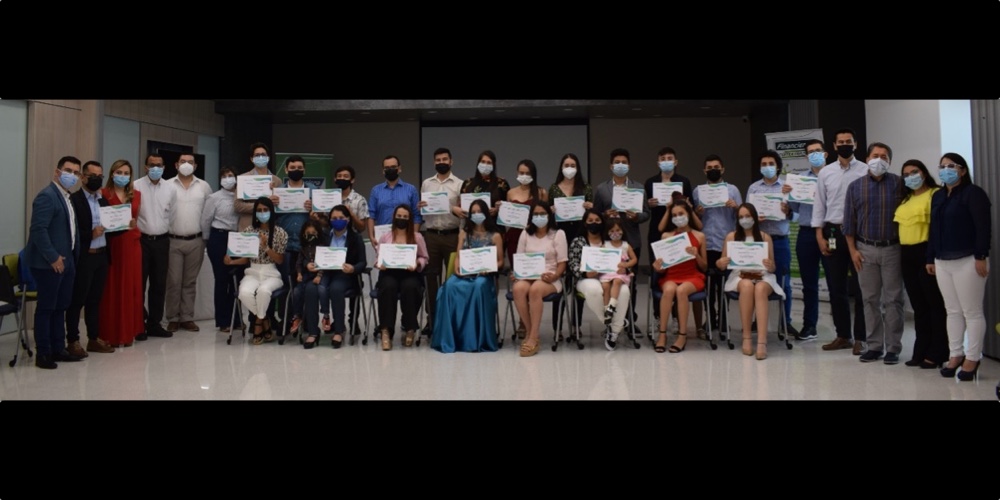 The challenge of relevance with youth is global. World Council's Young Credit Union Professionals program – WYCUP – brings together young people from around the world to explore how our financial cooperatives are supporting professional journeys and empowering youth. Our global network is a platform for sharing inspiring initiatives that have the potential to redefine the relationship between credit unions and young people.
I recently spoke with Daniela Alvarez, Executive Director at Fundación Comultrasan in Bucaramanga, Colombia and heard how the largest credit union – Financiera Comultrasan – is applying the lessons learned through international engagement at WYCUP to support young people.
The last few years have been difficult for people everywhere, but Latin America is one of the regions where the impacts of the global pandemic have been felt most severely. What are the biggest challenges facing youth today in Colombia?
Daniela: Colombia is facing significant challenges in its efforts to secure a positive future for young people. Despite these challenges, there is tremendous potential for credit unions to make a significant impact in communities and be a force for peace in Colombia.
The pandemic has been a disaster for youth employment, setting us back to levels of unemployment not seen for 17 years. Data indicate that for every two people unemployed, there are three young people without a job. Unfortunately, the impacts have highlighted the inequalities that persist in Colombia, where 38% of young women are unemployed and not enrolled in school vs. 17% of young men.
Violence affects youth disproportionately across the country. Young people have suffered directly from the armed conflict, representing more than 40% of internally displaced people in the country. There is a direct connection between civil unrest and a lack of opportunities for young people.
These are the realities that we face, realities that we must better understand if we are to overcome them.
Credit unions around the world face the shared challenge of attracting young members. Membership in many places is aging, but is that a reflection of demographics, or is it simply because we haven't put the effort into listening to young people, understanding their reality and providing them opportunities to make positive change?
We spent a lot of time listening to and learning from one another last year at WYCUP. It was so encouraging to see the impact of that exchange when Financiera Comultrasan launched the Cooperative Youth Leadership Program, an initiative inspired by a model for youth empowerment developed by the Sicredi credit union system in Brazil.
Tell us about your efforts last year and your goals for the program in 2022.
Daniela: Last year we brought together the first generation of young leaders in a program that combines cooperative and financial education with professional development, entrepreneurship and community support activities. Over a period of 7 months, 55 young people from across the community received training and professional support that culminated in the development of initiatives focused on social, entrepreneurial and environmental issues that will directly benefit many families in the region.
One of the youth initiatives sponsored by the Foundation, was the development of home gardens for 6 families in the municipality of Concepción. It's a great example of how the Cooperative Youth Leadership Program is empowering young people to make a difference by identifying, designing and implementing a project that addresses our shared challenges. The project raised awareness in the community through workshops on planting and caring for vegetables, fruits, legumes and aromatic plants. The goal was to encourage a healthier diet and create a source of income for local families through the sale of high-quality, organic products.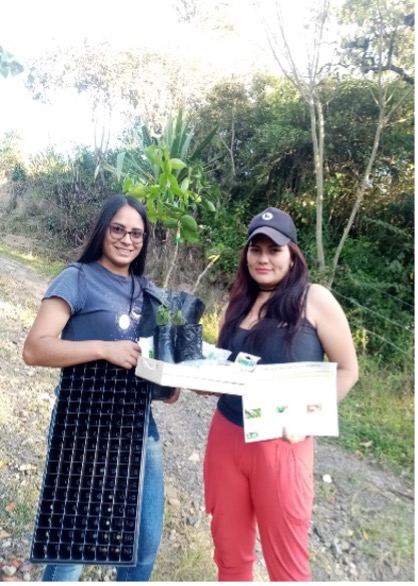 What we're seeing is that the success of this program is measured not just in terms of the number of young people who are engaging, but in the secondary impacts on their families, and communities. We're empowering young people with social interests to become ambassadors of the cooperative model – and be part of the solution!
This year we're planning to expand our efforts and engage with more young people by leveraging the experience of last year's young leaders to inspire others. We're creating new spaces for experiential training, connecting them with experienced professionals and encouraging greater interaction with young people in the early stages of their professional journeys.
At the same time, we have been working with departments across the credit union to ensure that the voices of young people are being heard. This was a key priority expressed early in the initiative: creating a space for young leaders to better understand the organizational processes, and at the same time, share their ideas to help the credit union make better decisions and innovate.
What we found is that the language being utilized by young people is distinct from the way we talk about our products and services at the credit union. By listening to them, we have learned to communicate better, and this has positive impacts not only on our financial portfolio, but on our relationship with our members and the community.
Now we're developing a proposal to engage more with young people in smaller towns and rural communities where fewer employment opportunities exist. They too have great potential to be innovative, they have a desire to learn, and they have the same rights as credit union members – so we want to be more inclusive and ensure that they aren't left behind.
There are high levels are informality in the labor force in Colombia, especially in rural areas. However, young people everywhere have cell phones, they have social media tools, they have contacts and local networks. It's an opportunity for the credit union to expand employment opportunities and our outreach at the same time.
A pilot program is underway that will select 5 young people from across the region who have demonstrated leadership but lack formal employment. They will be hired by the Foundation as paid interns and become spokespersons for the credit union following extensive training on financial products, digital tools and entrepreneurship.
First, we engage with these young people. We ensure that they are well trained in the cooperative model and the credit union's products and services. And then we connect them with the tools necessary to reach out to key segments of rural society – homemakers, farmers, and micro-businesses – so that they can familiarize others on the services available through the credit union. Many rural people don't realize that the credit union has tools that can make their lives easier. Young people can help us change that!
These efforts are reaffirming our commitment to young people, redefining our relationship and demonstrating once again the power that credit unions and young people have to transform the world and provide better opportunities for the next generations.
What does it mean for your efforts to be connected to a global network through WYCUP and why is it important?
Daniela: WYCUP is a catalyst for raising awareness of financial cooperatives among young people and ensuring that they are part of our short, medium and long-term strategies. There is an opportunity for greater collaboration among our credit unions in sharing data and coordinating resources related to young people. The continued relevance of our organizations depends upon it.
We see great examples through WYCUP of experiences and initiatives from around the world that can be replicated and applied in other countries. WYCUP is opening spaces for young people at our national associations and credit unions, encouraging a greater exchange of ideas. It's a motivating experience for young people to connect with young people in other parts of the world and learn from one another. They want to know: what are credit unions in other countries doing to make an impact on their communities and how can young people be involved?
There is great strength that comes from recognizing that we are part of something bigger. By expanding international engagement, we can identify new opportunities for credit unions to support young people and our communities – and find solutions to our shared challenges!
WYCUP – World Council's Young Credit Union Professionals program – is empowering emerging leaders with global perspective to be part of the solution. Join us and connect your career to a world of opportunity. www.wycup.org.
The Worldwide Foundation is the fundraising and engagement arm of the World Council. Join us on a global journey to transform a billion lives worldwide using credit unions. Visit www.doglobalgood.org to start your journey today.
Thomas Belekevich has been employed by World Council since 2004 and currently serves as Program Manager of its international training and education programs. He is a polyglot – speaking Spanish, Portuguese, ...
Web: www.woccu.org
Details