Creative ways you can energize your staff and yourself
I don't know about you, but even after a good night's sleep, by around 3pm, I feel sluggish. In today's world, the average employee has so many balls in the air, it's inevitable leaders are faced with an exhausted workforce. To get yourself and your staff up and moving, try these creative ways to spark that creative energy and enthusiasm.
First, check in
Schedule a team sit down to evaluate where everyone's energy stands. Ask your team, "Are there certain times of day where you feel more productive?" Establish when the majority feels run-down and ask for feedback on ways everyone can band together to fight off low energy levels. Calibrating what a typical day is like for most will help everyone better plan on how to move forward and get moving.
Celebrate the small things
Don't let too much time go by between workplace outings and small celebrations. Breaking up the monotony of office life is a surefire way to energize your team and raise employee morale. These don't have to be expensive affairs that will set the company back. Even simple things like an office picnic or group stroll around town can be refreshing and rewarding.
Be random
Sure, we thrive on structure. But, going through the day-to-day avoiding any change can sure be a drag. You can still conduct necessary business while still changing things up. Instead of holding your daily (or weekly) team meeting in the conference room, invite your team outdoors or to the local coffee shop. Small changes that still allow the work to be completed will shake things up and demonstrate your desire to keep things creative and new.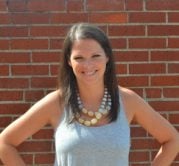 Wendy Moody is a Senior Editor with CUInsight.com. Wendy works with the editorial team to help edit the content including current news, press releases, jobs and events. She keeps ...
Web: www.cuinsight.com
Details