Credit union CFOs are encouraged to accept the spotlight for a day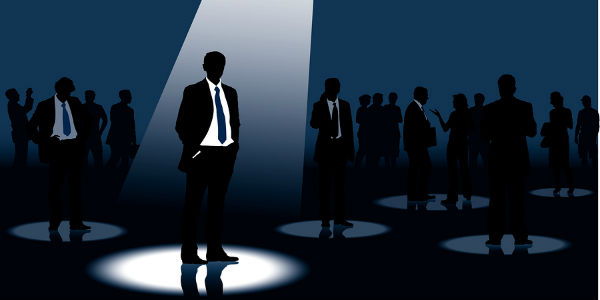 Take a moment, if you will, to picture a credit union chief financial officer. Where are they? What are they doing? Are they on stage accepting an award for all the hard work they've done over the past year? Perhaps not. How about glued to a computer monitor, poring over an endless stream of spreadsheets?
Historically, credit union CFOs have held a reputation for being the "numbers people," the nose-to-the-grindstone mathematical magicians who have no use for flash. And that's the challenge faced by the committee behind this year's CUNA CFO Council Conference. "There is a lot of appreciation for the excellent work that's occurring in CFO offices and credit union finance departments," commented Jason Peach, Chair of the CUNA CFO Conference Committee. "But CFOs and finance professionals aren't going to pat themselves on the back or look for the recognition that we believe is well deserved."
That's why the CUNA CFO Council has taken a more direct approach with attendees of the 2015 conference by introducing the first-ever CUNA CFO Council Awards. These two brand new honors, the CFO Professional of the Year and Excellence in Finance awards, will encourage CFOs and finance teams to share the success of their efforts and allow their peers to recognize them for their exceptional work.
Reaching beyond the borders of finance
The CFO role has changed so much in recent years; those in it wear a thousand different hats in addition to being the "numbers people." The CFO Professional of the Year Award is all about recognizing the people who have the hang of this new paradigm and learning from their example.
When the committee looks at an award nominee, they will look not only at their financials, but at numerous additional criteria, including their contributions to the overall state of the credit union; their strategic impact as leaders; their community involvement; how they have overcome unique challenges; and their ability to foster teamwork within their team and beyond.
Alternatively, the Excellence in Finance award will take a more segmented, focused look at how an individual or team has made contributions toward board management, financial literacy, strategic management, project management, or other areas. It will likely pinpoint a specific project or task in order to shine a spotlight on financial management best practices.
"Our concern is, will CFOs be willing to put themselves out there?" continued Peach. "We hope folks will take a moment to share their achievements and really tell us a story of their success. We are really encouraging folks to nominate their CFO teams and themselves so we can see what's happening in the industry."
From award-worthy to award-winning
Say you've discussed the awards with your CFO or finance team, and they are willing to stand on a stage and accept the praise of their peers for a day. What's it going to take to get them to that stage?
The criteria listed above represent months and years of hard work and accomplishments, and it's in the award entries where submitters will really have the opportunity to showcase those accomplishments and set their nominees apart. "We're a committee of CFO's. We really focus on results, data and facts," said Peach in regards to the entries themselves. "That means we'll be collecting as much information as possible, so that we can sort through a large group of candidates and find a winner."
To determine a top candidate, the committee will be looking for the following:
A clear understanding of the nominee's role – The strongest award entries highlight the important role that the individual or team played in affecting the results and success of their credit union. By the entry's conclusion, it should be clear to readers that the project or challenge in question could not have seen as ideal an outcome without the work done by the nominee.
Enough context to understand the level of that achievement – $50 million in annual growth carries a very different meaning for a credit union that started with $50 million in assets as compared with one that started with $2 billion. "Every credit union is unique, so we can't look at the same accomplishment between two and make assumptions," commented Peach. "It's helpful to get the whole story." From the nature of their credit union to the state of the industry at the time, that story is key when establishing the true impact of a nominee's work.
Broadcasting ideas rather than encouraging competition
Every year, the CUNA CFO Council Conference gathers credit union finance professionals from across the nation for four full days of networking, education and industry updates. This year's conference will be highlighted by influential speakers and finance industry experts discussing a wide range of topics, from derivatives to transformational leadership. So, what better environment to recognize the exemplary individuals and ideas that are driving the finance industry forward?
Shining the spotlight on a few successful people will not only benefit the winners and their credit unions; it will publicize stories of creativity and dedication over which council members can connect. The awards are yet another way to bring people together during a conference that is all about relationship building, peer-to-peer connections and sharing ideas.
When we go to a conference, we want takeaways – a spreadsheet we can customize for our shop or an idea that we can implement and put into action to make it work for us, so these awards will be presented to get the information out and celebrate our advances as an industry, rather than push for an award-hungry motivation. "I don't think the potential for awards changes why we do what we do," added Peach. "The value of these awards is that they will allow us to collaborate and recognize stories to improve that collaboration so that in the end, we can work smarter."
Award winners will be announced on-site at the conference, during a membership luncheon on Monday, May 18. In addition to their awards, they will receive complimentary conference attendance as well as press recognition.
"We're excited to finally be able to say, 'Here are two meaningful awards,'" Peach concluded. "We have worked hard to compose something that will influence both recipients and their peers, and we're excited to see how it goes."
The 2015 CUNA CFO Council Conference will take place May 17-20 in New Orleans, LA. The nomination deadline for the 2015 CFO Professional of the Year Award is March 13, 2015. Entry materials for both the CFO Professional of the Year Award and the Excellence in Finance Award will be accepted through April 3, 2015.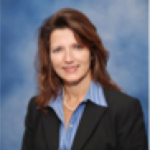 Suzanne Weinstein is the Chief Financial Officer of Orlando Federal Credit Union. With more than 25 years of credit union experience, she is involved in strategic planning and executive management, ...
Web: www.orlandofcu.org
Details