Credit Union Cloud Applications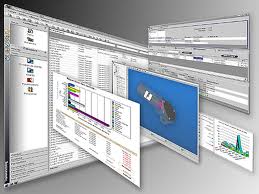 by Kirk Drake
We are nearing the mid-way point of our Credit Union Cloud series.  In the prior post we covered the key obstacles and road blocks that we hear about moving to a credit cloud.  This time we are looking at which applications are already working in a credit union cloud.
A few months ago we answered Which credit union applications are already Cloud Delivered?
This leads us to the next part of this question – which applications used by credit unions will easily port to the cloud.  There are really two ways to think about this problem.  The first involves the Infrastructure as a Service model or IAAS the second explores the use of Platform as a Services or PAAS.
Infrastructure as a Service
In this mode – the credit union cloud would consist of leveraging Ongoing Operations VCloud Director to provision a block of servers, memory, disk, etc.  The credit union would migrate each application from the current infrastructure to the Credit Union Cloud.  At this point – they would continue to manage, perform maintenance, etc. for all of their existing credit union applications.  The good news is that ultimately this makes the analysis pretty easy.  Each application that is currently running in the credit union on a virtual server should port over easily and efficiently.  The downside of this approach is that you will need more bandwidth and redundant bandwidth to your Credit Union Cloud.  As your servers will be remote – in order deliver acceptable performance bandwidth will be key.   The non-virtual credit union applications will need physical hardware at the same location as your credit union cloud.  So making sure your cloud provider can sell your rack space and appropriately connect the two platforms is key.
continue reading »