Breaking down barriers to ensure credit unions and our members continue to prosper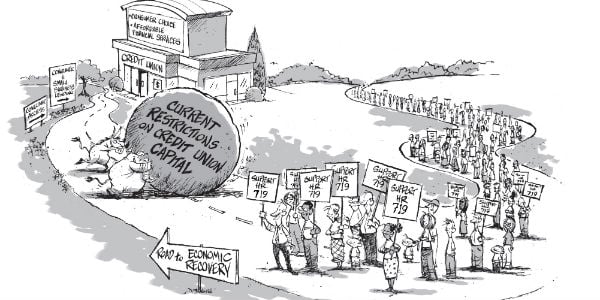 One of the most essential functions for a financial institution, credit unions included, is the ability to accept deposits from consumers. Across the country, a rallying cry to consumers is: "Save your money!" Those who do so are rewarded with financial stability and confidence in their individual economic futures, whether their goal is a home purchase, their children's college, or retirement – or, just the peace of mind that comes with having enough to get by if needed.
Unfortunately, under current law, some credit unions are being forced to turn away deposits in order to satisfy overly rigid regulatory capital requirements. Specifically, with the net worth ratio based only on retained earnings, even well-managed, financially sound credit unions are sometimes barred from welcoming new members or accepting deposits from existing members.
This strikes at the ability of credit unions to serve their members and their communities. It is a serious problem that must be fixed, so that credit unions can continue to provide the access to affordable financial services on which members rely.
There is a solution, one that will help provide credit unions with the flexibility to continue to accept deposits and serve members: supplemental capital. Supplemental capital would allow credit unions to augment retained earnings with additional forms of capital and manage their net worth ratios.  This would allow credit unions to continue to meet members' needs.  Additionally, supplemental capital would act as a buffer to the National Credit Union Share Insurance Fund and add to the safety and soundness of the credit union system overall.
Congressman Peter King (R-NY) and Congressman Brad Sherman (D-CA) introduced HR 719 this year to address this issue. The bipartisan bill, which has been cosponsored by more than forty members of Congress and has the support of NCUA and NASCUS, would allow well-managed credit unions access to supplemental capital. Importantly, it would do so in a way that preserves the not-for-profit, cooperative model of credit unions. After all, that is what sets us apart, and what helps us to serve our members in the way that we do.
In order to increase the momentum that is needed to drive HR 719, we must band together as a system and ensure that our voices our heard.
Credit unions currently serve more than 95 million Americans. But we know that we can do more. With access to supplemental capital, no longer will we face the barriers that are currently in place. Instead, we will have the means to help our members achieve financial stability and enhance their financial futures.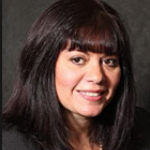 Linda Armyn is Senior Vice President of Corporate Development and Government Affairs with oversight of Corporate Strategy, Business Development, Community Development and Government Affairs. Prior to joining Bethpage in 2001, ...
Web: www.bethpagefcu.com
Details