Credit union response to COVID-19
This new normal is very stressful. People are concerned about their health and their finances. The government is advising and, in some areas, requiring people stay home. Businesses are being closed. Workers are being laid-off. There will be well-underwritten credit union loans to members that will default. How should credit unions respond? If there was ever a time to demonstrate value to members, it is now. If a credit union has the capital to take some risk, it is time to deploy the capital. Your credit union will be defined by how it responds and serves its members. Here are some thoughts. 
Provide each adult member with a $1,000 line of credit for one year. The first 90 days is without interest. This is an advance on the government's promise to distribute $1,000 to each American.  If the member does not pay back the loan in 90 days, interest can be charged at normal rates. 
Advise members that their loan payments will be deferred during the National Emergency Period if their income has been reduced by 50% or more due to the effects of COVID-19. Interest will still accrue but the payment obligation will be suspended.   
There will not be any debt collection actions taken during the National Emergency Period.
If you have the ability to pre-qualify members for home equity loans, reach out to them to make offers to let them know they have a safety net.   
Let the members know that the credit union is open and available to help them through this crisis. The credit union intends to set aside a sum that will be available for emergency loans for members in financial distress. The credit union has limited resources and will not be able to meet all the financial needs of members, but it will do its best to help as many members as possible. 
Assure members that the credit union will keep the ATMs full and functioning so members have access to their cash during the National Emergency Period.
The credit union will have a message board for members to communicate. There are members that need help with an errand or task and members who are willing and available to help. We are a community and we can help each other through this troubling time.  
While social distancing is the appropriate personal response to the crisis, pulling together is the correct credit union response. Stories will be told about credit unions after this crisis. Let's be sure the stories are ones of help and compassion.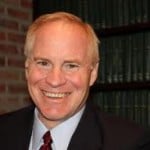 Guy was General Counsel to NACUSO from 1987 to 2020. In that position, Guy advocated for credit unions and CUSOs before NCUA and other regulatory agencies. He is retired from ...
Web: www.cusolaw.com
Details