Credit union women – blazing the DEI trail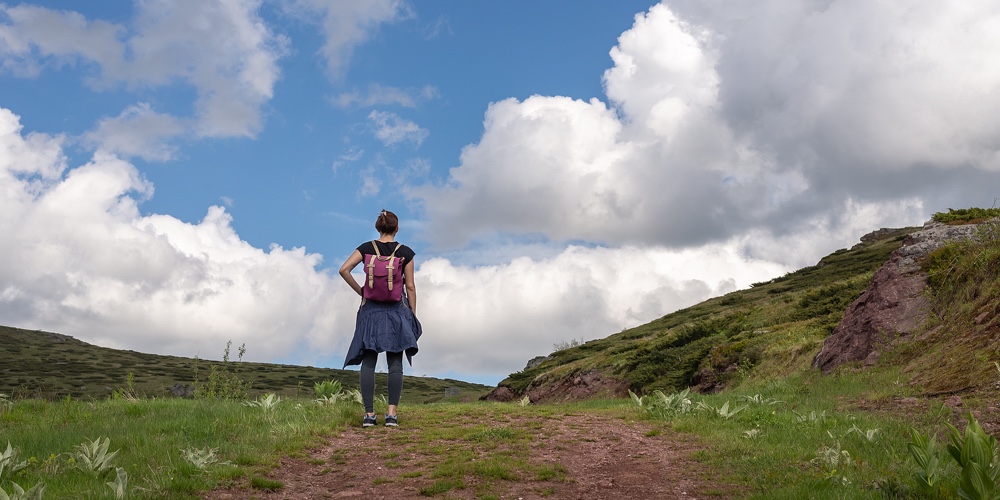 Credit Union women have blazed the DEI trail as a worldwide movement for over 12 years with an extremely relevant purpose – advancing economic stability through diversity, equity and inclusion. This DEI movement takes on all shapes in accordance with what is needed to put the fire out or push for progress based upon individual and global circumstances. From poverty, struggling students and starving widows, to building a business, career development and breaking the glass ceiling, the vision applies! This initiative is called Global Women's Leadership Network and it was launched by World Council of Credit Unions in 2009. GWLN's goal is to encourage cooperatives to build a network across all boundaries to change societies by reaching families, children, men and women of all colors, sexual orientation and socioeconomic status. GWLN is inclusive as we know that bridging the gaps in society require us to unite as humans, people helping people.
I have had the honor of chairing the GWLN since its inception, and its mission then and now is to provide women with opportunities to make a measureable difference in the lives of each other, their credit unions and their communities. Measurable is the key word!
130 local sister societies
On 6 continents
More than 4500 women and men from 85 countries
64 scholarships to women worldwide
Plus, empowerment Grants that started business development centers in Asia, entrepreneurial enterprises in North Macedonia, feeding families in Kenya, and in the US, financial counseling for pregnant high school girls wanting to graduate and apply for college.
The HE for SHE movement illustrates GWLN's inclusiveness by encouraging men to become members and wear pink ties to demonstrate visible commitment and the growing scale of GWLN. In fact, the GWLN pink has become a major connector as we witness a "sea of pink" at credit union events around the world. All of this could not have happened without incredible fundraising by our credit union and CUSO volunteers who committed their time, talent and treasure to advancing women. Not surprisingly, GWLN experienced extraordinary fundraising in 2020, as men and women stood up, realizing that women are being disproportionately affected by current events and the ongoing global COVID-19 pandemic crisis.
In 2020, during a year of a health pandemic, social disruption and employee layoffs, problems abound. Children not in school and needing a virtual teacher. Grandparents in retirement centers isolated with no family to cheer them as they faced death alone. Women were particularly hit by the pandemic, because they were the ones expected to care for the family. It was women, more so, who lost their jobs. And it was women who were at the epicenter of tragedy at hospitals and care centers. Since February in the United States, more than 5.4 million women have left the workforce, and women of color face an unemployment rate that is double what it was in February, hovering over 9% according to CNBC polling. In addition, 14.2% of women with disabilities were unemployed through October, and 40% of women younger than the age of 20 have been out of work for six months or more.
During a recent event hosted by CARE and United Nations Population Fund (UNFP) regarding the global impact of COVID-19 on women and girls, Rep. Chrissy Houlahan (D-PA) stated, "While women make up 70-80% of frontline healthcare workers globally, they have also been disproportionately affected during the pandemic by increased rates of gender-based violence, lack of access to sexual and reproductive healthcare, and economic and food insecurity. There is no clear resolution of the pandemic in sight, and the negative impacts on women are grim.
The UNFP estimates that if the situation continues for even six months, lack of contraceptive methods for as many as 47 million women in low- and middle-income countries may result in potentially 7 million unintended pregnancies. Equally devastating is an estimated 31 million additional cases of gender-based violence." There is much work ahead.
And credit union women are prepared! GWLN has never been stronger. Thousands of women and men are connecting virtually worldwide to make a difference. Digital strategies have fast forwarded our communications and governments are taking note, recognizing the work credit unions are doing for women. The honorable Manisha Singh will be the keynote at GWLN Breakfast on March 3rd at 10:00 am EST to speak on Economic Stability and the Role of Women. Manisha is currently a member of the Board of Advisors for the American Foreign Policy Council. She most recently served as the Assistant Secretary of State for Economic and Business Affairs, a position for which she was unanimously confirmed by the U.S. Senate in 2017. The first woman to serve in this role, she led a team of 225 employees based in Washington with the support of more than 2,000 economic officers posted in embassies worldwide.
Our legacy leaders believed in creating initiatives that scale and strategically position cooperatives for the future. Global Women's Leadership Network is another example of what credit union leaders and volunteers can do. There are so many people who courageously joined GWLN and worked hand in hand to blaze this DEI trail.
There is no better time to strengthen our path forward. I am very proud of the work we have done and what we have created, and there is no better time to strengthen our path forward to face the issues ahead. I am excited to announce that on March 3rd, I will be passing the baton to a new Chair, an amazing woman who will carry the passion forward with the Worldwide Foundation team and all our beautiful volunteers worldwide.
But the team can't do it alone. All of us must continue to push for progress as the world needs us more than ever right now. The passionate people I have met who believe so strongly in selflessly sharing their human spirits are an inspiration and will change your life as they have mine! So, rest assured that passing the baton does not mean standing down. In fact, I will be standing up as a member of the Credit Union DEI Collective Governing Body and I will remain on the Worldwide Foundation Board as we focus on bridging the gap. I believe that doing the right thing is always good business – standing up together!
"The next 10 years are all about sustaining the work done to date and engaging more organizations in the mission to ensure Global Women's Leadership Network continues as the credit union premier program to advance women worldwide," emphasized Eleni Giakoumopoulos, GWLN Program Director, WOCCU and Worldwide Foundation.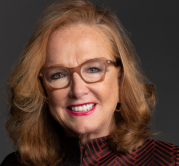 Susan Mitchell is a passionate believer in making a difference! As the CEO of Mitchell, Stankovic & Associates, a consulting firm that has provided over 5,000 credit unions innovative consulting ...
Web: www.mitchellstankovic.com
Details