Credit unions need to collaborate for big data & analytics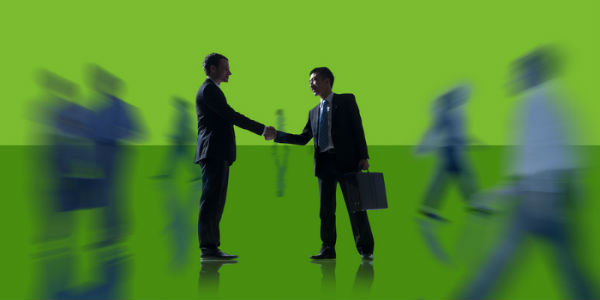 "Alone we can do so little; together we can do so much" – Helen Keller
The credit union industry (or credit union movement as it's often referred to) is probably one of the most collaborative industries in the United States, if not the entire world. Unlike other organizations, credit unions share everything from ideas to secrets. They truly care about the welfare of the industry and its millions of members. It's great! Collaboration benefits credit unions in several ways – however, in my opinion, one way in particular presents the biggest opportunity.
The Challenge
According to Credit Union Financial Exchange (CUFX), Credit Unions spend millions of dollars independently integrating similar technologies. From what we've seen, this is especially true in what I define as Credit Union Big Data and Analytics. Credit Union Big Data and Analytics is comprised of data integration (data warehousing), report writing, and the creation of predictive analytic models and applications. Today, credit unions spend a significant amount of time and money building their own isolated solutions to satisfy pressing reporting needs.
While this may solve the short term problem, the unique design hinders the ability to share reports and pool data with other credit unions. Different credit unions often spend resources building similar reports and dashboards. This begs the question that was recently raised by John Best of CU Wallet and Best Innovation Group. Can credit unions be considered as technology companies that deliver financial services, or are they financial service companies that use technology?
The Opportunity
Big Data and Analytics presents a tremendous opportunity for credit unions but it becomes a REAL opportunity with collaboration. You're probably thinking, "How can we collaborate our big data and analytics efforts with other credit unions? Every credit union's data sources are different…" In order for credit unions to collaborate their big data and analytics efforts, they need to have an industry standard data model – a data model that does not discriminate against core system, loan origination system, etc – a truly holistic solution.
With an industry standard data model, credit unions have the opportunity to greatly reduce the resources needed to execute a Big Data and Analytics initiative. A common data model will enable credit unions to "connect" to each other, allowing them to share reports and analytics applications amongst each other. When a report, application, or predictive model is built by or for a specific credit union, that credit union will have the opportunity to exchange it with all other credit unions that are connected to the data model. As a result, all credit unions – big and small – can immediately and effortlessly benefit by using others' reports and applications shared in a place similar to the Apple App Store.
Essentially, standardizing a data model gets credit unions out of the report-writing game and into the analytics game. This means less time and money spent collecting data, and more time doing actual analysis. When you look at the amount of money big corporations spend on Big Data and Analytics, you have to think, "Is this something our credit union can do ourselves, or should we instead leverage the power of collaboration that already exists in the credit union industry?"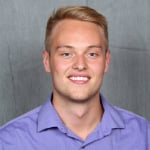 Austin J. Wentzlaff joined OnApproach in 2013 as a Business Development Analyst and is now currently Director of Business Development. He is responsible for developing marketing strategies, driving prospects to ...
Web: www.onapproach.net
Details