Credit unions ranked number one in consumer satisfaction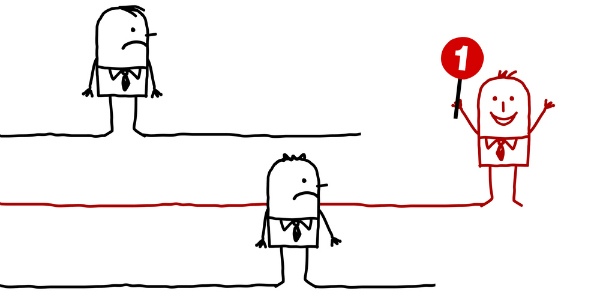 Customer satisfaction is essential for businesses to succeed today. While customers tend to expect a lot from the industries they do business with – particularly in financial services – only one group can meet that challenge: credit unions.
The American Customer Satisfaction Index (ACSI) ranks credit unions ahead of similar financial institutions in 2014, and has for seven years in a row. Credit unions significantly outpace all other financial services in customer satisfaction, which, for me, means that credit unions are American's best financial partner. Whether you're looking at service, value, loyalty or expectations, credit unions rank substantially better than traditional banks on every component which is why Americans choose credit unions as their number one financial institution.
It's no surprise that credit unions rank first. The American public increasingly understand that a credit union places the consumer's interests above all else, particularly in returning financial benefits to consumer members in the forms of lower rates on loans, higher returns on savings, and lower and fewer fees. By staying focused on returning financial benefits to members, credit unions have earned the satisfaction and trust of their existing members – and are attracting even more.
Earlier this summer, credit unions surpassed 100 million memberships nationwide. That's on par with one-in-three Americans and shows substantial growth with membership increasing by 2 percent or more each year since 2011.
This growth in due in part to the fact that credit unions are steadfast in their dedication to member services, largely because credit union members are credit union owners. That's right – we don't have customers, we have members. Members not only own the credit union, but they have an equal voice to everyone involved with the credit union regardless of how much money is in their account. Our not-for-profit structure allows us to serve our members rather than focus on maximizing profits for shareholders.
The credit union model speaks for itself in a survey like ACSI's. Customer satisfaction comes through clearly when credit unions' 85 customer satisfaction score is first among financial institutions, and the average bank score lags behind at 76. In every category of customer satisfaction measured by ACSI, credit unions score ahead of all other financial institutions that were measured in the survey.
The leadership in satisfaction among members demonstrates that credit unions are real partners with our members. We jump in and help them with the quality service and attention that they deserve. Whether it's learning financial literacy as a child, the best way to pay for student loans in college, borrowing to purchase a new car or securing a mortgage for a new home, credit unions are there for their members and they care. In fact, credit unions have posted a 10 percent year-over-year increase in mortgage originations as of the first half of 2014. That means these service-oriented, member-owned cooperatives now have more than an 8 percent share of the home loan market. That's three times what it was prior to the recession.
Additionally, credit unions are first in availability of products and services, first in the ease of making account changes, first in interest rate competitiveness, first in understanding account information, and first in courtesy and helpful staff — far outpacing the banks in ACSI experience measures.
The ACSI report aligns with other rankings that put credit unions at the top of their field, including a recent Harris Poll that found consumer trust in credit unions steady while banks were in decline. In August, the Chicago Booth Kellogg School Financial Trust Index showed that consumers trust credit unions more than banks. The index (which is sponsored jointly by the Kellogg School of Management at Northwestern University and the University of Chicago Booth School of Business) showed trust in credit unions is 60% while trust in big banks is 30%.
Americans choose credit unions to be their best financial partner, and survey after survey confirms that they really are America's best financial institution.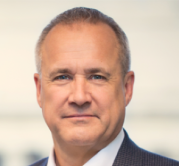 Jim is president and CEO of the Credit Union National Association (CUNA). Since his appointment in September 2014, he has worked to position credit unions as America's best financial partner. ...
Web: www.cuna.org
Details