Credit unions watering family trees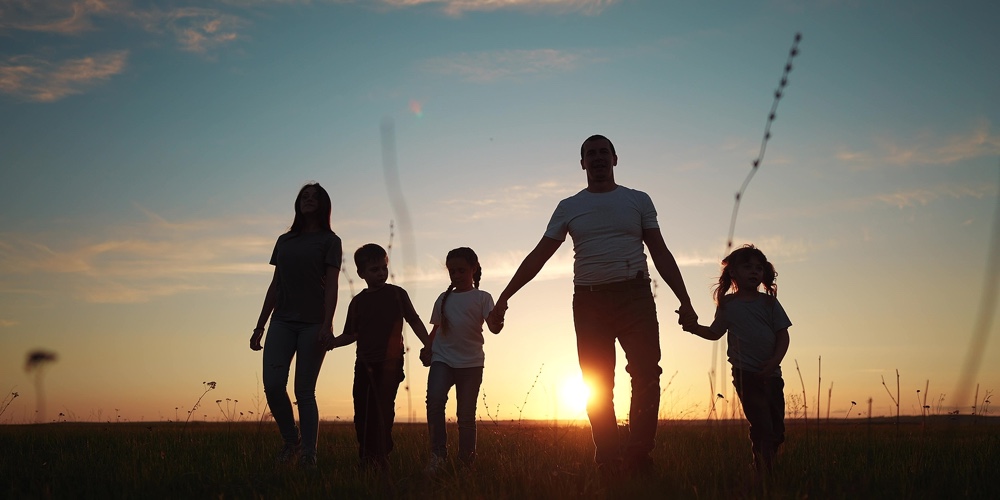 Comments from a panelist at the recent CUNA Governmental Affairs Conference provided the inspiration of this article. During the Inclusiv' Juntos Avanzamos (Together We Advance) Forum I was privileged to listen to Eva Gomez, Board Member at Premier America Credit Union. Eva shared her family's story and connected it to the inspiring work her credit union is doing to serve their local Hispanic and Immigrant community.
She compared the development work her credit union team does for families that come from poverty as "changing family trees". She noted how affordable and inclusive access to credit, financial education and future accessibility to home ownership drastically changes a family tree. I believe this is profound for credit unions that want to make a more meaningful difference in the lives of their members and their communities. Credit unions that want to be more than "great rates and low fees". Credit unions that want to end generational poverty and help a family and the generation that follows them, change their quality of life.
A family tree
The visual representation of a family tree connects the relationships between family members – great grand parents, siblings, cousins. For good and bad, each of us inherit strengths and challenges from our ancestors, especially our parents. Some of the things we inherit are strengths like health or wealth; some represent significant challenges like, generational poverty or being born in a place or time of severe economic or social disparity. We can't pick where or when we're born – we have to find a way to grow and thrive. Sometimes it is very difficult or can seem impossible.
If I have heard one constant credit union thought throughout my 38-year career, it's the concept of credit union as a "family". Adherence to this family concept ranges from "meh" to "wow". If we are to liken the credit union model to "family" – it should be more than "we really like each other" or "we spend a lot of time together"… Strong families consistently lift each other up, challenge, develop and inspire each other. They invest many resources into the family, creating safe environments and an ideal launch (or relaunch) pad.
Watering the tree
Water is the essence of life. It is essential for all forms of life and a requirement for the survival for all living things. Indeed, water makes up about 60% of the human body weight. Cells, organs, and tissue fail without healthy, clean and consistent access to water.
Similar to the body's need for water, people have a high need for nourishment to help build financial sustainability and a level of wealth to nourish the needs of a generation and growing "family".  Education, housing, health care, security et al are influenced by financial strengths or challenges. Without an inclusive and fair path for families – financial lives wither, die or at best simply survive.
If your credit union's people, products and services represent a "well" of water, what are your members drawing? At your well for financial resources – can your credit union family fill a cup or a bucket? Is it enough water to meet the needs of the individual or family? How about generationally? Is it good enough to change the trajectory of a family tree? A credit union's ability to do so directly correlates to its relevance to the family.
Why it matters
Today, credit unions "water" family trees in ranging degrees of impact. A little "watering" is accomplished when credit unions provide better rates and fees for members (a cup). This benefit will increase a family's disposable income and that is important to better financial stability. However, there is a path for credit unions to significantly increase that family impact.
As a community development practitioner, I have seen countless times how a family can move out of generational poverty through affordable, inclusive access, savings development, credit development and eventual home ownership (a bucket). This pathway is the best way for asset building that provides an economic launch pad for the next generation. This higher level of "watering" the family tree is more difficult for credit unions, requiring more resources for education, member coaching, listening and financial resources for more people, increased community outreach and greater community service to reach the families that lack the best source of water. It increases financial risk, although I can demonstrate time and again how highly engaged community development credit unions have growth and income ratios that far exceed even the largest of credit unions.
Like anything else, your reward will be relational to your investment. If you are the kind of person or you are part of an organization that wants to make a meaningful, generational difference, one that clearly elevates the qualify of life of more members and their family tree – there are abundant credit union examples to follow. The work is difficult at times – but if you want to really change lives, its absolutely worth it.
Credit union leaders that strive to change the trajectory of lives, families and communities abound and I can tell you, they are the happiest credit union people I know.
Scott is the Principal of Your Credit Union Partner, PLLC. Your Credit Union Partner (YCUP) is a trusted advisor to the leaders of more than 100 credit unions located throughout ...
Web: www.yourcupartner.org
Details