Credit unions … we're losing in the best way
Our hearts at work: Putting an emphasis on giving will change your CU, your employees and you!
"The best way to find yourself is to lose yourself in the service of others." – Mahatma Gandhi
When was the last time you did that? Lost yourself in service to others? Chances are you did it today. You did it just a few minutes ago when you waived that fee for a member so they could go buy groceries. You did it when you made a house visit to help a bed-ridden member close on their home. 
Putting people over profit comes naturally to us as credit unions; we serve our members every day. Then we all take it a step further…we give to our communities. Serving others is part of the credit union DNA. 
At Ent Credit Union, located in the beautiful state of Colorado, I drive into work every day with a view of America's Mountain. As majestic as she is, beneath her foothills there are families recovering from the financial impacts of COVID-19 and such a high teen suicide rate that the CDC once declared this an epidemic for our area (and it continues to increase). Ent and our employees are committed to making an impact, as I know all of you are for the communities you serve (Click here for a quick video highlighting our work this past year). 
Our main philanthropy focus areas are youth and education. While the benefits are clear in the community, it's also had a huge impact on our internal culture. 
"The stories are heartwarming, some of them are heart wrenching, it will touch you," said Candy Vandenberg, Business Banker, of her experience with one of our biggest and long-lasting philanthropy initiatives: YES Grants. 
For more than 20 years, Ent has contributed more than $1.44 million through our Youth Endowment Series (YES) grants. 
That money has helped 186 nonprofits throughout Colorado. In June this year, we are continuing to help deserving organizations by awarding a total of $200,000 in grants! 
"One of my favorite stories was a startup: It was one that gave bunk beds to kids who had nothing; they were sleeping on floors. You get this passion and it's part of your heart," said Dereck John, a Service Area Manager and former YES grant panelist. 
Employees apply to be panelists, review applications and advocate for the nonprofits they believe should receive funding. It not only opens our eyes as employees to the communities we serve, but it gives many on the team an opportunity to interact with people and departments that they otherwise would not. As a leader of a service center, John says supervisors accommodating their employees is key. 
"We have to get involved and that starts at every level. It helps people understand what more we do. We can say we're part of the community, but actions really show. And if they can participate in that, you'll have more buy-in from your staff, and that is so important," added John. 
New this year to our philanthropy initiatives, we've added 8 hours a quarter of Volunteer Time Off (VTO) for employees to take advantage of, as well as a volunteer of the year award. We continue to give away millions every year through our initiatives and match employee donations every fall during our annual giving campaign. 
As our credit union continues to explode to 1,200+ employees, our year-round philanthropy efforts help maintain the tight-knit family culture that led to our success. But that's not why we serve. We serve because we want to improve our members' financial quality of life. 
We've lost ourselves in service: for our employees, our members and the communities we serve. What have we found? Happy and engaged employees who can now better serve their families, members who choose us for the biggest moments in their lives and nonprofits who were able to keep their doors open because of our impact.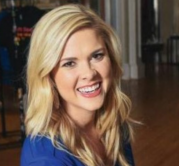 Annie Snead is a storyteller for Ent Credit Union's Internal Communications Department. A former journalist, she uses her love of storytelling to inform her colleagues at Colorado's #1 ...
Web: https://www.ent.com
Details